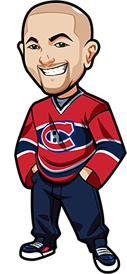 Written by Graeme on Saturday, March 28th, 2020
Follow @BetNHL
Well I have legitimately no idea how my big volleyball bet did yesterday as B365 still have it marked "Unsettled" even though the game was meant to start about 12 hours ago.
Knowing my luck, they're probably still playing on. I backed the under 177.5 and the result ends up being like 2000 to 1998 or some nonsense.
Still not as bad as when I backed the Sens vs Leafs to go over 7 goals on February 1st and both teams could only muster one goal each the entire game. That was a 2u play with Hutchinson in net as well, and was one of those "classic" Leafs games. You know the ones? The ones that Sportsnet are airing at 10pm every night this week to help us get to sleep.
Props to NHL.com for the greatest story ever BTW: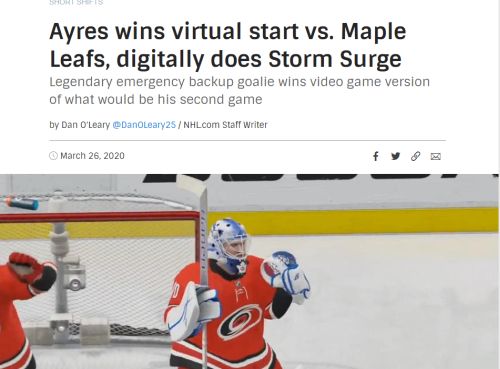 I saw a rumour the NBA might fly everyone to the Bahamas to wrap up the season. Man I'd love to see them do that with the NHL too. Instead of ice they're just skating around on slush, aka Chara level speed for everyone.
I must admit one of the most depressing things is clicking through a sportsbook on every sport and just seeing futures on the board for each one.
Let's get to it:
Chinese Basketball Betting Tips:
There are two games taking place tomorrow. Jeoutai Technology versus Taiwan Beer and Yulon Dinos versus Bank of Taiwan.
We'll look at the game between Taiwan Beer and Jeoutai Technology. I mean one team has BEER in their name. How can I not back that? I guess this is Chinas version of the Detroit Red Wings – promoting alcoholism one game at a time.
Taiwan Beer are the best team in the leagu with a 19-5 record. Jeuotai Technology are the worst team in this 5 team league with a 4-20 record. Christ maybe THEY are the Detroit Red Wings.
They generally concede 89 points per game while Taiwan Beer score 86 points.
These two juggernauts last played January 11th, when Jeoutai Technology actually ran out 71-68 winners. After that Jeoutai actually went on a ridiculous 9 game losing streak ha.
Taiwan Beer are a much better team since then however with a lot of impressive results in March and I like them to continue their winning streak here with a win. The variance is high as I think it will be in the 9-12 point range.
1u on Taiwan Beer -10.5
Follow @BetNHL
BetNHL.ca » Tonights Tips »