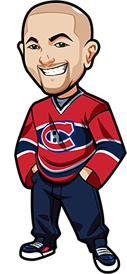 Written by Graeme on Sunday, March 29th, 2020
Follow @BetNHL
It was a 1-0 win yesterday with my Chinese Basketball Betting Tip.
I took Taiwan Beer -10.5 over Jeuotai Technology. Taiwan Beer absolutely whooped them 89-70. It was a dominant performance from Taiwan Beer throughout as the Chinese Milwaukee Bucks moved on to a 20-5 record.
Alas I STILL don't know how my volleyball bet from two days ago did as it's still marked pending on B365. So that's great.
While not betting tips that I posted, I absolutely crushed it yesterday on the Madden 20 Sims on Bovada for Americans and SOL for everyone else outside of Canada.
They ran three games on Madden 20 with actual betting lines etc and you could watch them on Twitch. It was surprisingly a lot of fun and I won backing the Vikings +5.5 over the Packers, and the Ravens -2.5 over my Pats. It's funny as it was one of those things I sent to a few random people not expecting them to express any interest, and they ended up hooked on it and watching it with me then betting on the 2nd game.
I know BetOnline. is doing this with NBA games and I'll probably get in on that action later too.
eNASCAR iRacing Pro Betting Tips:
This week we have the eNASCAR iRacing Pro Invitational Series Race 2, and it's taking place at the Texas Motor Speedway.
last week was at the Miami Speedway where Denny Hamlin started in 9th and ended up winning, with Dale Earnhardt Jr coming in 2nd by 0.153 seconds.
I'm not a big NASCAR fan but I did watch this and spoke to a buddy who is big into NASCAR and he loved this.
I like Hamlin to go two in a row. Not only did he perform very well and look focused in the first one, but he won the Speedway in 2019. Logging one win already will help take the pressure off.
0.5u on Denny Hamlin to win at 6.00 odds
Irish Lottery Betting Tips:
Over at Bet365 (Americans: We recommend http://www.bovada.lv you can bet on the Irish Lottery.
I think the # 16 is going to pop up again. It popped up on March 11th and March 21st. Clearly if the number of the month ends in a 1, then it's time for 16 to pop up. As the draw takes place on April 1st, I think it's a lock that 16 shows up.
It's April Fools Day and it just seems like #1 will show up there. It showed up on March 30th, 2019 so I am noticing a nice little trend there.
I would avoid the number 21. It's coming off back to back draws of March 25th and March 28th. I just can't see a triple back to back for that one. It needs some rest.
Similar, stay away from the #9. It popped up on the last two draws as well however that is an anomaly. It's like when someone scores two empty netters and they're on a "point streak". No. Doesn't count.
The number 5 is a big one for me. It's been showing up a lot the past few weeks. It's a very consistent number and I like it to stay strong going into this draw.
I made 12 stuffed peppers yesterday. The filling was quinoa and black bean. It also took me approximately 12 minutes to find the onion powder as some numbskull in the house put it behind the big nutella jar. So I've got to think 12 comes up here.
Finally I just like the number 38. Don't you? Solid number. Generally always reliable. When you're sitting there with 4 numbers and there's seconds left on the clock, you always seem to look to 38. Great number. One of the best numbers.
1u split over Draw 1, 2 and 3 on the Irish lottery with numbers 1, 5, 12, 16, 38 and incl OT/SO (bonus ball).
It's times like these I really wonder what I am doing with my life.
Follow @BetNHL
BetNHL.ca » Tonights Tips »