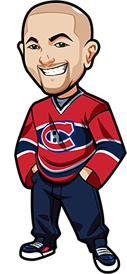 Written by Graeme on Saturday, March 2nd, 2019
Follow @BetNHL
Always nice to kickstart a new month with a win, and that's what we did with a 2-0 winning night last night.
We had the Rangers vs Habs game to go over 5.5. Like I said yesterday that one concerned me just seeing that 5.5 line. We did rely on an empty netter at the end but that won us the over.
Sabres/Penguins we had the over as well and that one went as expected with both teams fighting hard. The battle in the East is getting GOOD. Philly won as well to put the pressure on, as did the Canes. I freaking love this time of year and I hope the race stays close all the way.
Big night tonight with the game I'm looking forward to being the Pens vs the Habs. I don't tip overtime here due to the variance but I think Hurricanes vs Panthers to go to OT is worth a shout. I can see the Panthers riding the Canes hard and it could be a tight one.
Almost took the Coyotes tonight but the odds for them including overtime/shootout weren't out at all the sportsbooks yet, so I wasn't sure if that was a viable play. Best I could see was 1.64 and was hoping Pinny would have it at 1.68 – 1.70. However when I went back to look at the game to see if regulation time win was a play, I decided against the Coyotes. They're a solid enough team but I don't know if they are playoff material. I hope they get a solid win tonight however so I can reassess that.
Blackhawks vs Kings Betting Tips:
Quite happy to take the Blackhawks including overtime/shootout at a nice little price.
The Blackhawks aren't a team you can really back to win a game despite their recent performances. While their offense is putting on some insane performances, their defence is a mess.
But this is a rare time where I feel good about backing them as opposed to the over. The Kings are out of the playoffs and while they're raising their game against certain opponents they still look woeful out there.
Their offense aren't really generating much chances and they're not doing much with them when they do get those chances.
Not sure if it will be Crawford in net tonight or not. I'd much prefer that but I'm fine backing them with either.
The Hawks playoff dreams are still alive. Games like this are must-wins and if they are going to make the playoffs, they have to win games like this. Like I said though Hawks aren't a team I feel you can ever confidently back so we'll go with the lowest risk bet.
0.5u on the Chicago Blackhawks to win incl OT/SO
Canada: 1.85 Odds at 888 Sports.
USA: -120 Odds at Bovada.
Everyone Else: 1.85 Odds at 888 Sports.
(Odds correct as of 2019/03/02 8:00:19 AM EST but are subject to change.)
Penguins vs Canadiens Betting Tips:
This is one where mathematically, I think I've got to take the Habs.
Honestly when I was browsing the games over my morning cereal this morning prior to looking up odds, my thought was "Wonder if the Pens will be big enough dogs that they'll be worth betting?". It's flipped however as the Habs are actually the dogs and the Pens are the favourites, which surprises me.
Despite the loss against the Sabres last night, the Pens had a lot of chances in that game. They looked good for sure – but man, Montreal at the Bell Centre is no easy task at the moment. Look at how it revived the team after that recent road trip.
Maybe the sportsbooks are convinced Niemi will start and that's the reason. I 100% get that as his last couple of outings have been disastrous. It's not been confirmed yet though and I am seeing differing opinions. If Habs want to make the playoffs they gotta ride Price and let the guy be in his zone.
It honestly wouldn't surprise me if Niemi is in net and the Habs still win. In saying that the dude has to be suffering from some serious confidence issues so we'll proceed with caution.
1u on Habs to win incl OT/SO IF Price is in net
Canada: 1.95 Odds at Bovada.
Everyone Else: 1.95 Odds at 888 Sports.
(Odds correct as of 2019/03/02 8:00:19 AM EST but are subject to change.)
Blues vs Stars Betting Tips:
Blues are stuttering a bit at the moment but they're still riding that home winning run and I am going to back it to continue here.
Stars are a team whose stock has really dropped lately. They did thump the Blues 5-2 at home recently but they do seem to fight that much harder at home. They've been quite poor on the road recently.
Stars are losing their way in the playoff race and to be fair they have had quite a tough schedule. However they should have cleaned the Kings clocks in regulation.
If Stars are able to show up tonight then so be it but I've seen nothing from them lately to suggest they can.
1u on the Blues in regulation if Binnington is in net, 0.5u if Allen
Canada: 2.00 Odds at Bet365 (Americans: We recommend http://www.bovada.lv.
USA: -105 Odds at Bovada.
Everyone Else: 2.00 Odds at Bet365 (Americans: We recommend http://www.bovada.lv.
(Odds correct as of 2019/03/02 8:00:19 AM EST but are subject to change.)
$25 risk free bets on player prop, in-game bet and $50 risk free mobile bet. Available for NEW customers only at BetOnline.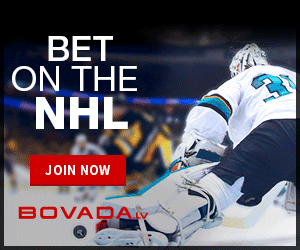 Follow @BetNHL
BetNHL.ca » Tonights Tips »