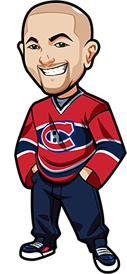 Written by Graeme on Tuesday, March 3rd, 2020
Follow @BetNHL
Just a quick heads up that Scott is away on vacation in Mexico for a week, and as of tomorrow I am going to be down in the States for a week so I'll be covering the tips while I am down there.
I don't foresee any interruption in the tips over this period however did just want to give a heads up. At the very least I'll make a post every day even if it's just to say I'm too busy to do tips.
Last night the Avs got a tight win over the Red Wings but they continue their run. The Oilers blew the Preds apart to hurt the Preds playoff chances. This dropped the Preds playoff chances by about 14% to 40%.
Today we've got ten games. The big game of course is Tampa vs Boston, in the battle for the Atlantic/East. Bruins are 7 points ahead but Tampa have a game in hand. Tampa just broke out of their slump with a hard fought win over Calgary. Boston however have proven to be the better team this season.
Personally I'd take Tampa there however that's less due to analysis, and more due to "it'll make the standings more exciting". Who you got?
[poll id="114″]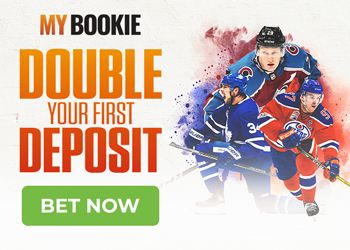 I'd like to back the Islanders today. However the last time they suffered a drubbing like that they lost their next 3 games and their offense lost complete confidence. I should note all the advanced metric systems that provide predictions suggest Habs should be the favourite today, ranging from 51% to 65% depending on what metrics you factor in. So if you're looking for an underdog play, that's probably one. With the way the Habs are playing I'd say it's almost a coinflip, so there's probably value in the Habs.
Penguins would have to be -1.5 if taking them today. I think they'll do it. After that road trip, they'll want to get back on track. In saying that, one of the main reasons I think they'll do it "because they're the Penguins" and that's never a way of betting. You have to go beyond the team name and I'm just not seeing enough data to back it.
Rangers vs Blues Betting Tips:
Honestly with the odds this is one where I feel I've got to back the Rangers here with so much on the line.
They lost Chris Kreider. That freaking SUCKS. I was wondering if the heads would go down and watching that Philly game I think they did. However they fired back a bit in the third period. You can see that in their xGF or HDCF etc.
Rangers are going to be an interesting study over the next little while. This is a key game for them. They have the Capitals on Thursday which is an intimidating one, and that makes this game even bigger. It's a must win game for them in the playoffs, especially with the Jackets on a tough Western Canada road trip. It's very possible they don't pick up any points there. Actually they have a brutal schedule for the next couple of weeks. Power rankings gury gives them the 2nd worst schedule next to the Red Wings for the rest of the season. (Although Rangers are 5th).
So anyway that covers the Rangers motivation and desire to win. How about the Blues? Obviously they're a damn good team. They're back on a solid run and they are winning in a variety of ways. Whether it's a goalfest against the Hawks, tight 1 goal wins or winning in OT, or then just drubbing teams.
They're going to be motivated too. They're top of the Central and the West. They're going to be no pushover. Honestly they're an extremely hard team to bet against and I don't have any real data to say "here is why you should be the Rangers over the Blues". I see some slight regression in the metrics but nothing outstanding.
Just one of those games where I'm hoping the Rangers show the fight they have been showing, and show everyone why they should be in the playoffs.
With the Rangers/Blues record in OT, it'd actually probably make more sense to go with the Rangers in regulation. However it's risky enough betting against the Blues so I'll take the chance of that variance.
0.5u on Rangers incl OT/SO (Edit: After posting the tips I thought about the over here instead. The Rangers play will remain our play as written but I posted a bit in the comments about the over)
Canada: 2.28 Odds at 888 Sports.
USA: +127 Odds at BetOnline..
Everyone Else: 2.28 Odds at 888 Sports.
(Odds correct as of 2020/03/03 10:45:40 AM EST but are subject to change.)
Jets vs Sabres Betting Tips:
I say it a lot around this time of season – these are my favourite bets to make because I feel zero pressure on myself. Instead, the pressure is on the team I am backing.
The Jets playoff chances are slim. About 28%. Games like this are where they need to win – period. They're the better team. They're at home. If they lose? That's on them, not me if that makes sense.
So let's look at the stats. Buffalo are playing decent enough but are on a 3 game slump on the road. Both teams have had a bit of rest. That certainly helps Buffalo who had rest before destroying the Pens 5-2. They also had a bit of rest before beating the Leafs 5-2. So they'll most likely be up for this. In asying that this season on 2 days rest they're 4-5 and Jets are 7-6.
Jets are not really a bounce back team this season which is disappointing. I think it was 2 years ago where they were? Maybe 3. I remember backing them on almost every game after a loss and they came through for us so often.
Jets have the better goalie (I guess I should note here only to play the Jets if Hellebuyck is in net as it's not confirmed yet. Sabres struggle away this season. Jets home/away record is practically the same discounting home advantage somewhat.
Jets offense metric wise is having its best period of the season at the moment other than the first couple of games. Sabres defense is having their worst period of the season metric wise.
No news on whether Laine will be in or not. Obviously we'd prefer for him to be in.
I'm not super confident on the Jets tonight to the point that I can't go 1u. However like I said above – if these boys want to make it in the playoffs, they win games like this.
0.5u on Jets in Regulation if Hellebuyck is in net
Canada: 2.00 Odds at Sports Interaction (SIA) + free $20 bet.
USA: -115 Odds at Bovada.
Everyone Else: 1.96 Odds at 888 Sports.
(Odds correct as of 2020/03/03 10:45:40 AM EST but are subject to change.)
Follow @BetNHL
BetNHL.ca » Tonights Tips »