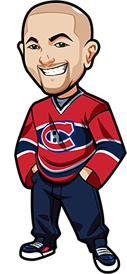 Written by Graeme on Wednesday, March 4th, 2020
Follow @BetNHL
A 1-1 night last night in what was a fun night of NHL action.
Took the Rangers to beat the Blues. They tried. I was happy with their effort. They actually "won" if you go by expected goals, 2.72 to 2.09. Just wasn't meant to be last night. Going to be tough from them here on out.
We won with the Jets over the Sabres. Jets won as……expected? More like hoped. I have a hard time backing the Jets but was nice to see them get the win.
Penguins now….THEY got the big win that was expected. Good to see them do that.
Tough loss for the Islanders away to Montreal. Gritty win for the Oilers against the Stars. And I guess the Leafs decided they've put in the effort for a couple of games so they can go back to chilling.
Four games taking place today. The most notable one in the playoff race will be the Jackets looking to get the edge ovet the Rangers in the wild card race as they take on Calgary. The Flames have been performing well however as they are looking to cement their playoff chances.
The Avs look to continue their run, and Vancouver knows how tight the West is so will be looking for a good victory over Arizona.
[poll id="115″]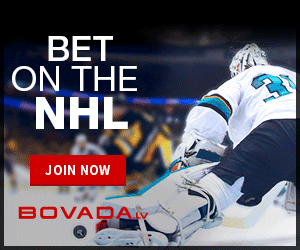 Canucks vs Coyotes Betting Tips:
Arizona are hanging on by a thread it feels. Granted they're only 2 points out of the wildcard spot but it really feels like more. They got that good win over Buffalo but they just haven't looked like a playoff team post all star break. I mean they were two down early on in that game. Yikes.
The Canucks themselves are struggling. A brutal road trip where they managed to beat the Habs in OT, but then lost to the Sens, Leafs and Jackets.
Canucks are a team that I always fear betting against at home – so just makes senes that I back them to win at home here.
Despite their road struggles I like what the Canucks have been doing offensively and I think they will put in a big performance at home tonight.
Despite the goals against ratio I think they've been improving a bit defensively. In the playoff race in the West, this is a big, big game. I feel at home the Canucks are a better team and can take this one.
Demko does concern me a bit however. He's not having a great time at the moment. That's going to be a big factor. However prior to that Ducks game he had a good home record. Goalies can be a big factor and due to that we'll go small. The Coyotes have a good record against the Canucks too. For me however I've watched a lot of Canucks games this season and they just look a different team at home.
0.5u on Canucks incl OT/SO
Canada: 1.84 Odds at BetOnline..
USA: -119 Odds at BetOnline..
Everyone Else: 1.84 Odds at BetOnline..
(Odds correct as of 2020/03/04 8:53:33 AM EST but are subject to change.)
Follow @BetNHL
BetNHL.ca » Tonights Tips »