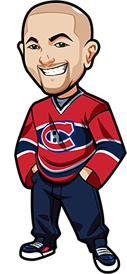 Written by Graeme on Friday, March 4th, 2022
Follow @BetNHL
Hi guys,
It was a 1-1 night last night. The Canucks/Islanders game we had at over 5.5 goals and that was a solid, competitive game which the Canucks won 4-3.
We also had the Hurricanes over the Capitals unfortunately the Capitals absolutely destroyed them. THe Canes were very undisciplined in that one, and the Caps PP took advantage.
Hell of a night with some upsets. Habs beating Flames, Coyotes beating Avs, Oilers losing to Blackhawks. One of those nights where the lopsided betting odds helped us avoid any of those.
Red Wings vs Lightning:
The over is 6.5 on this one. These two have had quite a few banners over the years.
Red Wings come in with a lot of high scoring games behind them. Tampa are coming off that Pens drubbing and you'd think would flex their muscle tonight. We saw this exact scenario just over a month ago when they lost 5-1 to the Ducks, then went to San Jose and blasted them 7-1. That was a back to back as well.
Funnily enough we saw that earlier in the month, when Tampa lost 5-2 to Boston and beat Buffalo 6-1. Or lost 4-0 to Rangers and beat Jackets 7-2. Man – Tampa have been pounded a LOT.
I like the way Tampa respond. Wings of course have no goaltending at all. To add to it, Red Wings have a disastrous empty net record. Tampa don't have a great success rate on playing against an empty net, but there's enough here for me to go with Lightning -1.5.
Canada: 1.77 Odds at Casumo
USA: -130 Odds at Bovada.
Everyone Else: 1.77 Odds at Casumo
(Odds correct as of 2022/03/04 7:01:51 AM EST but are subject to change.)
Blue Jackets vs Kings:
Jackets coming in off that 4-3 Devils win. Kings come in with two losses in a row. These two haven't mached up since January of 2020. Patrik Laine comes in hot.
Jackets are showing a lot of fight. Their performances over the last month have been pretty solid. Yeah sure they have primarily beaten up on the utter trash of the NHL (Sabres, Blackhawks, Leafs but they also have that win over the Panthers, and another against the Caps.
I've had some bad luck with posted plays like this lately. The last few underdog plays like this have been in hindsight the correct play, but the teams lost a close one. Actually Jackets were one of those teams against the Penguins. But the price is enough for me to back them again.
Jackets incl OT/SO
Canada: 2.40 Odds at BetOnline..
USA: +140 Odds at BetOnline..
Everyone Else: 2.40 Odds at BetOnline..
(Odds correct as of 2022/03/04 7:01:51 AM EST but are subject to change.)
$25 risk free bets on player prop, in-game bet and $50 risk free mobile bet. Available for NEW customers only at BetOnline.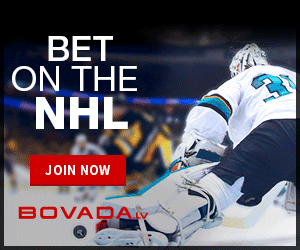 Sabres vs Wild:
Minnesota finally ended their skid in a tight one. Buffalo come in off that Leafs game. There's no data for me to officially advise a bet on this one. Buffalo aren't even a good team at stringing a mighty two wins together. But at about 2.70-2.80 odds – man, I will probably throw something on Buffalo here.
Rangers vs Devils:
After a two game losing skid, the New York Rangers finally got back on track with a win over the Blues. Devils just lost to the Jackets. They have had some exciting games lately with a good amount of goals.
One thing that is a concern with the Rangers is they fall behind so often. I saw a stat that said out of 34 wins, 18 of them have been comeback wins. That is mental.
Rangers come in with a great record over the Devils. 7 wins in a row including that 4-3 tight one last year.
I'd have to take Rangers in regulation here. I really, really want to but there are just enough red flags.
Hurricanes vs Penguins:
Nothing on this one. Not really a fan of games featuring both teams on a back to back. Canes are a team I have mentioned recently I am just not fully confident in them. I backed them against Edmonton last week actually which is where I said it – even though they got the win, they haven't did enough to give me the confidence.
At 2.30 odds the Penguins seem tempting but I do think Canes bounce back here. Although who knows. Pittsburgh have had some great little runs like this before and this might be another good spot for them. Gun to my head I think there is value on the Pens.
Jets vs Stars:
Jets. No bet.
Ducks vs Knights:
I feel like the Knights get a tight win here but the odds are pretty much close to coinflip and I don't see enough value in the price.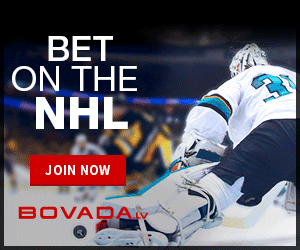 Follow @BetNHL
BetNHL.ca » Tonights Tips »