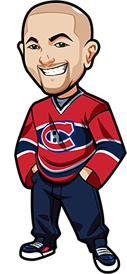 Written by Graeme on Friday, March 5th, 2021
Follow @BetNHL
"The way hockey works Flames will win by like 4."
Called it!
The Flames bounced back from their prior loss with a big 7-3 victory over the Ottawa Senators. They're closing in on the Habs.
how about those Pens. It was a big 3-0 start for them and then they managed to lose. Amazing. If you bet them to win at Bet365 (Americans: We recommend http://www.bovada.lv you would have won the bet due to their early payout rules where they pay out at 3 goals ahead.
I've won a couple of them before and I have to say it is the best feeling. Just feels like you really got one over on the sportsbooks.
2-0 for us last night. No bizarro results that we bet on. Good to see. Just going to be one of those things this season where we have to take results such as Mondays in stride and try and not let it affect future bets. Leafs had that let down game. Couple of the "easy" bets I saw people talk about across the web – Tampa and Panthers – ended up being a tad tighter with Tampa needing OT. Glad I stayed away.
Let's see what we got for March 5th:
Coyotes vs Wild:
Coyotes come in as slight underdogs. They have a 6-6-3 record at home. Wild on the road are 7-4-1.
Wild are the better team that's for sure. This is amazingly their first matchup of the season. Fresh matchups man – gotta love it.
Wild come in off that thrashing by the Knights. Not the best bounce back sorta team. Parise should be back in the lineup.
Going by the data – on paper this should be a Wild victory. There's no real gut feeling etc – I just look at all the data and it's like hey the Wild are the better team and should win.
My concern is Talbot. We know he's a good goalie and he had that win over the Kings but following that he has struggled. Of course it WAS the Knights.
Rewatching the 5-1 thrashing and Wild were a tad unlucky there – Fleury was hot. Wild had an xG of 3.7 and they kept battling at the end too I felt.
Yeah I think there's enough for a play here. I am not 100% convinced yet so will post in the comments if I am taking it. Odds are about 1.74 right now for Wild incl OT/SO.
Bruins vs Capitals:
After that much tighter game on Wednesday I expect this one to go off. Tis the way hockey is. However much like Flames last night – it's hard to jump right back on a losing bet. Something I am not used to in the regular season. I do expect to see a more out there game though. Capitals are probably decent value but I feel like Boston may take this.
Blackhawks vs Lightning:
Hawks were big time up for it last night. Could be a let down spot for them tonight. Seen it so many times before where a team brings the effort but comes up short. Not enough to back it though.
$25 risk free bets on player prop, in-game bet and $50 risk free mobile bet. Available for NEW customers only at BetOnline.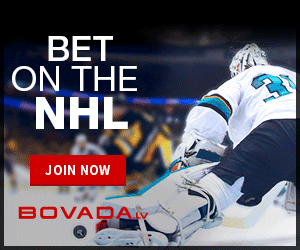 Kings vs Blues:
These two just wrapped up a series of games in St. Louis where the Kings beat them twice. Prior to that they also had a series in St Louis where they split the games.
Kings are at home but their home/away record isn't really too different this season. Blues on the road where they are on a 3 game run and getting the goals.
Blues have a 9-2-0 away record. They perform much better here. Tarasenko on his way back although not tonight I believe.
I like the Blues here but it's hard to back them considering recent results against the Kings. The price just isn't there either. If this was like 1.90 or something I think I'd take the Blues but even then it feels like a bit of a gamble. Yeah no bet on this one.
Avalanche vs Ducks:
Avs bounced back from the Sharks game to beat them 4-0. Now they're at home but McKinnon looks to be out. Have to see how he is doing here and a tough injury that is.
Gotta think Avs take this. McKinnon out is the type of thing that can really drive a team. In the previous matchups Avs lost to Ducks and needed overtime in the other.
Not enough to back them with any sort of confidence here. No bet.
Sharks vs Knights:
I expect Knights to take it. Not a ton of road games for them this season yet though. Only 6. Sharks kind of ditto at home with just 6. Knights in regulation probably the play but just not enough confidence to back that.
$25 risk free bets on player prop, in-game bet and $50 risk free mobile bet. Available for NEW customers only at BetOnline.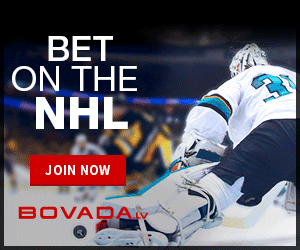 Follow @BetNHL
BetNHL.ca » Tonights Tips »