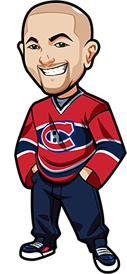 Written by Graeme on Saturday, March 5th, 2022
Follow @BetNHL
A good night of hockey last night with a lot of close games. That Sabres/Wild game was excellent what a collapse by Minnesota.
We went 1-1 with some late drama. I mentioned that the Wings have a disastrous empty net record and luckily that game into play right at the death, as Tampa got an empty netter with just two seconds left on the clock.
The Blue Jackets frustratingly lost a 3-1 lead late in the third. They then scored in overtime only for it (correctly, sadly) to be called back after video review. The Kings ended up getting the win.
Let's move onto our usual busy Saturday.
Islanders vs Blues:
Early kick-off for this one. Blues come in after that road loss to the Rangers. Islanders come in having blew that lead to Canucks. That's two games in a row where they have blew it in the third period and that sort of thing can be concerning for the mentality.
I had dived into the data of the Islanders a lot the other day as we were debating about Canucks to win or the over. I actually think Islanders can pull off a slight upset here. In saying that the two leads lost in that manner can be tough mentally for a team so that is concerning for me.
This is one where I'd probably take the Islanders, but at a sportsbook such as Bet365 (Americans: We recommend http://www.bovada.lv where I can cash out if they are leading going into the third period. As it is the third period losses are enough to put me off them here.
Flyers vs Blackhawks:
Flyers slight favourites here. They have to be frustrated after that Wild game and the way they lost that one. Blackhawks are coming off an excellent performance against the Oilers. I think Philly probably get the win here, but there is slight doubt if the Hawks can continue that performance. I doubt they can honestly, but Philly are just a team that are hard to back.
With the goaltenders in there too the over is certainly pretty tempting.
Coyotes vs Senators:
Coyotes looking to string two wins in a row for the first time in 6 weeks as they host the Ottawa Senators, following their big upset win over the Avs. Coyotes are slight underdogs at home.
Coyotes aren't actually too bad at home performance wise or by the metrics. Their record is bad at 8-20-1 but they actually have had a lot of close losses here. Ottawa come in on a dismal run but we know they can pull a big performance out of nowhere.
This is one where I feel there is razor thin value. If it was 2.05 I'd skip which it is at a lot of sportsbooks. 2.10 is borderline and that slight increase in value is enough for me to take it. Coyotes incl OT/SO
Canada: 2.14 Odds at BetOnline..
USA: +114 Odds at BetOnline..
Everyone Else: 2.14 Odds at BetOnline..
(Odds correct as of 2022/03/05 9:37:29 AM EST but are subject to change.)
Panthers vs Red Wings:
Panthers stopped their bad run with a solid 3-0 win over the Senators and now they look to add to that with a victory over the Red Wings. Detroit are on a B2B having lost last night to Tampa.
If you were looking to bet the Panthers, you would have to take the handicap. I backed that last night against the Wings and it was a tad nerve-wracking. But it came through. Panthers also have a better success rate on an empty net than Tampa.
The concern of course last night was it was the power play that helped Tampa. Wings actually didn't do too bad. But on a back to back against a Panthers team looking to get a run going – I like the Panthers to flex their muscle here. They often cover the spread, and they have a lot of road games coming up so games like this are nice and important.
The only real concern is this is that point in the season where the playoffs are set for some teams, and you have to be a bit concenred about their drive. Still, I feel Panthers will look at this as an important one.
Panthers -1.5
Canada: 1.76 Odds at Bet365 (Americans: We recommend http://www.bovada.lv.
USA: -145 Odds at GT Bets..
Everyone Else: 1.76 Odds at Bet365 (Americans: We recommend http://www.bovada.lv.
(Odds correct as of 2022/03/05 9:37:29 AM EST but are subject to change.)
Blue Jackets vs Bruins:
Nothing for this one. I don't have a ton of confidence in the Bruins this season. They've also played a ton of road games lately which always concerns me. So there's just no way I could take them in regulation. Jackets are on a B2B and after losing with them last night, I can't consider them here.
Oilers vs Canadiens:
Absolutely no bet here. Oilers it would have to be -1.5 and they're just as likely to lose the game as they are cover that. Habs are just not a team I can back.
Capitals vs Kraken:
Capitals are just too heavily favoured for my liking. It would have to be -1.5 and they can be such a weird team. They haven't performed well in the last month. I do think they cover here but with their performances lately I just don't have the confidence in them.
Leafs vs Canucks:
These two just played within the last 3 weeks. Canucks got the win. Based on the pattern of this season, Leafs will get the W here. I just can't believe that Leafs/Sabres game though. That was insane. Especially in front of the capacity crowd. My god. Tavares is now 14 games without a goal too.
Goals would seemingly be on the scorecard but in recent history, these two just don't seem to bring out the goals as much as I'd like in matchups. If it was Over 6 I may consider it but at Over 6.5 it's a pass.
Sharks vs Predators:
I don't bet anything involving the Preds. Scott has also learned that lesson after backing them twice in two weeks and losing both I believe. The Preds just don't exist in my mind.
Avalanche vs Flames:
I'm sure a few days ago we all knew these two teams would come into this one looking to bounce back from losses to the Coyotes and Canadiens respectively. My god.
Avs are solid favourites here. I'd hope we get strong playoff vibes from this game and it ends up being a good one. I'll be up watching UFC so I'm glad we've got a game of this calibre to watch alongside it, rather than Kings vs Coyotes.
I think we should see a high scoring game here. We haven't seen these two play each other in quite a few years. Problem is the Avs results against teams of this calibre make the over 6.5 not as appealing.
From an entertainment perspective I'll probably bet the over as I'll be watching it – but I don't feel it can be backed up with the stats.
Follow @BetNHL
BetNHL.ca » Tonights Tips »