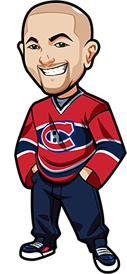 Written by Graeme on Sunday, March 7th, 2021
Follow @BetNHL
Yesterday it honestly felt like the hockey gods were watching the early games, decided all of the results were too normal for their liking, and flicked a switch that turned it to bizarro world hockey for a few hours.
All four early games went as they should and just like I said they would. The 3 teams I expected to win won, and the Flyers/Penguins game went over as it should have on paper.
Then it all went to hell.
Leafs blew a lead conceding 3 in the 3rd. Huge upset in the Ducks vs Avs game. Another big upset in the Wild vs Coyotes game. In what were expected to at least be two close games the Jets and Blue Jackets absolutely blown out. Fueled by the return of Tarasenko, the Blues go up 3-0 before blowing it to the Kings and losing in another big upset.
Then the switch was flicked off and returned to normal. Knights routed Sharks in easy fashion and the low scoring Flames and Oilers had a low scoring game in which the better team won.
Quite the night.
Let's see what we got for Sunday.
Flyers vs Capitals:
After that thrashing by the Bruins, this is one of those games where I immediately look at and think it's a bounce back spot for the Caps. However we saw a similar situation just two weeks ago with the Caps against Rangers/Devils. And yes the Caps did manage to bounce back from that one but it was a hard fought victory. No muscle flexing. And the Flyers are just a tad better than the Devils.
No bet here. I do think Caps can pull it off but I don't want to put my blood pressure through that.
Penguins vs Rangers:
The Rangers come in hot following wins over the Devils and the Sabres. OF course it IS the Devils and the Sabres but you look through recent results and they have wins over the Bruins, Capitals and Flyers.
These two teams have already played about 60 times this season and all close games. Penguins are 3-1 in the series.
Despite all that you go through the Rangers last batch of games they aren't really turning it on in the advanced metrics. They're overperforming drastically in front of net with 4.17 GF/60 although only an xGF/60 of 2.45.
I am leaning towards Rangers as a play at 2.25-2.28 odds but need to think about it more. If I decided to play it I will go with it in the comments.
Stars vs Predators:
I mean based on last nights performance Stars should keep rolling and take this one. Odds are too high on them though would have to be in regulation and I don't have that confidence in them based off one game. I do think this is a great spot for the Stars though. Another one I'll at least let sit in my head during the day and maybe play. Just feels a leap to take Stars in reg after one game so it would more be about Nashvilles inefficiencies.
Islanders vs Sabres:
This game again?
Blackhawks vs Lightning:
And again? Gut says after the last two games Tampa flex their muscle here.
Hurricanes vs Panthers:
These two always play tight games this season it seems. Roll the dice on an OT play I'd say.
Flames vs Senators:
Well I correctly called Flames winning by exactly 4 goals last time. After the sequence of games between these two I've looked into my crystal ball and this one will go to OT. That is not an official tip as my crystal ball is not an official NHL licensed crystal ball just a knock off I got at the dollar store.
So yeah maaaaybe Stars and possibly Rangers. More analysis to be done. Will try and post in comments by like 4pm-5pm EST at least if I have a play.
$25 risk free bets on player prop, in-game bet and $50 risk free mobile bet. Available for NEW customers only at BetOnline.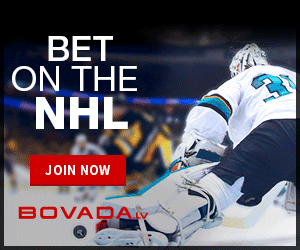 Follow @BetNHL
BetNHL.ca » Tonights Tips » March 7th, 2021 NHL Betting Tips