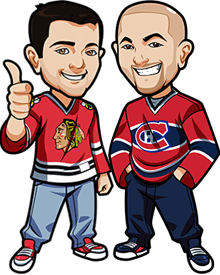 Written by Graeme & Scott on Tuesday, May 10th, 2016
Follow @BetNHL
It was a nice winning night for us with our lone consensus pick, the Dallas Stars, picking up the big win at 2.45 odds. They force a Game 7 against the St. Louis Blues and that continues a winning record for us with our consensus picks.
We had differing picks in the Sharks/Preds game and went 1-1 there with the game going Over 5 but the Preds managing to win the game in overtime. Sharks had just 18 shots on goal in that one.
The Blues vs Stars Game 7 will take place tomorrow night while the Predators vs Sharks Game 7 will take place on Thursday.
Tonight sees the Pittsburgh Penguins vs the Washington Capitals. It's been a great series thus far but the Capitals have to do something they haven't did yet this playoffs – win in Pittsburgh. They were able to do it once during the regular season with a 4-1 win back in December and they've had two tight games in the playoffs so this is going to be an extremely interesting one.
Let's see what we got:
Penguins vs Capitals Game 6 Betting Tips:
Graeme: First – I think it's difficult to bet this one with any sort of statistical analysis. Practically all of our bets during the regular season are based on that and a strong degree of confidence – but I feel this one is essentially a coinflip.
As it's a coinflip, I should be going with the Washington Capitals as they are the other side of 2.00. I think their odds represent value.
However I WANT the Capitals to win really badly. I think it's because a lot of my friends hate Ovechkin – but I've sort of adopted them as my playoffs team and I'd really, really love to see them win a cup after the great regular season they had.
When I'm emotionally invested in an outcome like that – I often bet the other side. As a big Conor McGregor fan for example, I put a ton on Nate Diaz in their fight because that's how bad I wanted McGregor to win and if he loses – well I'm sad but richer. So I'm going to do the same here with Penguins to Win. But boy do I hope I am wrong because man do I want a Game 7 between these teams. It would be amazing.
Scott: The Penguins are up 3-2.  This has been a great series with all games, except game 5 when the Caps won 3-1, have been decided by a single goal. Brooks Orpik is back after serving his 3 game suspension and he will help to contain some of the Penguins offensive depth.  Its that depth and the play of rookie goalie Murray that has helped Penguins fans ignore the fact the Crosby and Malkin have been very quiet in this series.  Just like the last time these teams played in the playoffs, it looks like this will go to game 7.  And some good odds for a Caps win so I have to take them.
Caps win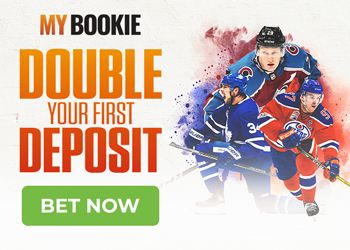 Quick Note for Americans: For Euro 2016 Betting, go toBovada who offer a 50% to $250 bonus and the best markets for Euro 2016.
Follow @BetNHL
BetNHL.ca » Tonights Tips »