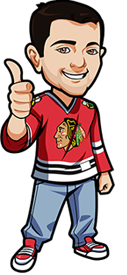 Written by Scott on Tuesday, May 11th, 2021
Follow @BetNHL
So we have our playoff teams.
The Canadiens lost to the Oilers 4-3 in overtime and with the loss and the single point gained the Habs became the final team to lock up a spot.
The Panthers beat the Lightning 4-0.  The Panthers have won 7 in a row to end their season.   This is going to be an amazing first round series between these teams. 
The Bruins beat the Islanders 3-2 in overtime.  With the Isles taking the loss in their final game of the season they finished in 4th in the East Divison and will take on the Penguins in round one.
The Predators beat the Hurricanes 5-0 in what may have been Pekka Rinne's last game in the NHL.   With Rinne 38 years old an now a backup to Juuse Saros it's unclear what the future holds for him.   If this was his last game then he went out in style with his 60th career shutout and he tied Tom Barrasso for 19th in NHL history with his 369th victory.  All of his teamates joined him on the ice for a huge group hug and he took a nice long well deserved victory lap as the home fans went crazy.  Great moment.
The Avalanche beat the Knights 2-1 and kept their West Divison title hopes alive.  The Avalanche trail the Golden Knights by two points atop the division. Vegas has one game left, Colorado has two.  The Knights have 80 points and the Avalanche have 78.
As the days go by we are getting that much closer to the playoffs.  Only 2 games today.  No tips again for today.
Bruins vs Capitals
This should be a good game and a preview of the upcoming first round matchup.
The Bruins could tie the Capitals with a win here but the Caps have won more games in regulation than the Bruins which guarantees they finish in 2nd.
Both teams have the same record over their last 10 games 6-3-1.  This is the 8th and final game between these teams with the Bruins winning 4 of them.  A nice little appetizer for what we have in store in the coming weeks.   No idea who wins this game
Canucks vs Jets
The Canucks have been eliminated and are now playing for pride.  The Jets are in 3rd place in the North but have only a single point lead over the Canadiens in 4th.
The Jets are struggling right now having lost seven straight home games and nine of 10 overall.  The really need to get back on track and snap this slump they're on before the postseason begins.
The Jets have won 5 of the 8 games against the Canucks this season so you would think this is a game the Jets should win.  But with the way the Jets have been playing and the Canucks playing for pride, who knows how this goes.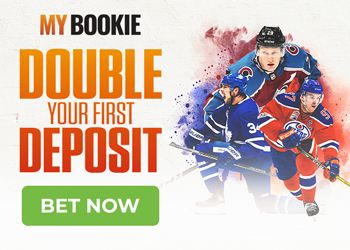 Follow @BetNHL
BetNHL.ca » Tonights Tips » May 11th , 2021 NHL Betting Tips