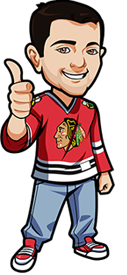 Written by Scott on Wednesday, May 12th, 2021
Follow @BetNHL
Only 2 games yesterday.
The Capitals beat the Bruins 2-1 but the Bruins rested most of their team.  It was a smart move with nothing to gain or lose.
The Jets finally picked up a much needed win when they beat the Canucks 5-0.  Hopefully for the Jets they can get back to playing some decent hockey after having a rough go.  Coming in to this game the Jets had lost seven straight home games and nine of 10 overall.  With a dominate win it should swing momentum back on their side.
The playoffs start on Saturday for the U.S teams, the Canadian teams playoffs won't start until after Wednesday.
We have 5 games scheduled for tonight. I am over the regular season and am ready for the playoffs to start. 
May 12th, 2021 NHL Betting Tips
Oilers vs Canadiens
The outcome of this game won't change anything in the standings. I would say the Oilers would win but they may rest players.  No idea what or who both teams will bring to the rink for this game. 
Leafs vs Senators
Another game where there is nothing to be gained or lost.  The Leafs have won the North Divison and the Senators are eliminated.   The Leafs will start Andersen for the first time since March 19th.  These games are usually good games and fun to watch but I'm not sure what will happen as the Leafs would be smart to rest their players before the playoffs begin.
Wild vs Blues
The Blues are in 4th and not going anywhere.  The Wild have a shot at getting into 2nd in the West Divison.  They have 75 points with 2 games left, the Avalanche have 78 points with 2 left.
So if the Wild can win their last 2 games and the Avalanche lose theirs than the Wild would finish in 2nd. 
I would say with something to gain I expect the Wild to come out and be the better team in this game.
Knights vs Sharks
The Knights are in 1st place in the West but have only a 2 point lead over the 2nd place Avs.  This is their final game.
The Knights know what's at stake here and they will need to play accordingly.  I expect them to win this game.
Kings vs Avalanche
As mentioned above, the Avs have a shot at winning the West.  I expect them to come out ready for this game as they can't afford to give their players a night off with so much on the line.
$25 risk free bets on player prop, in-game bet and $50 risk free mobile bet. Available for NEW customers only at BetOnline.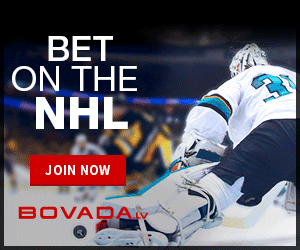 Follow @BetNHL
BetNHL.ca » Tonights Tips »