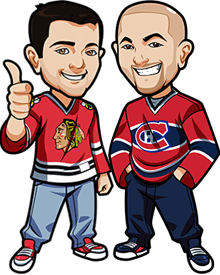 Written by Graeme & Scott on Tuesday, May 14th, 2019
Follow @BetNHL
Great to see the St. Louis Blues pull out the win last night, as it looks like we have a pretty tight Western Conference final on our hands. Nice to see.
Both our bets came in yesterday too with Graeme predicting the over and Scott predicting the Blues would win.
Couture is just a beast – that short handed goal was awesome. That's the type of player you want to see come playoff time.
We turn our attention to the Bruins vs Hurricanes series tonight, and from the perspective of neutrals we'll be rooting for the Canes simply to liven up the series.
They're down 2-0 and they're going to have to come back from that 6-2 thumping in Game 2.
The sportsbooks have this one essentially as a coin flip with the Hurricanes slight favourites.
Bruins vs Hurricanes Game 3 Betting Tips:
Graeme: The playoffs are always tricky from a betting tips perspective. As when I want to tip I have to try and ignore the previous plays I've made. If you've never bet this series at all for example and are looking to make your first bet tonight – that's generally the audience I'm aiming to write for.
So I have to ignore the fact that I took the Canes for the series, and then took them again in game 2, and see if I can look at this game individually and decide what to bet.
I'm losing confidence in the Hurricanes. And the goalie situation concerns me. No matter who starts tonight I have that awful feeling it's going to be the wrong decision. Just a lose-lose situation. (FYI I'd start Mrazek myself)
Canes won all three games at home against the Capitals, and both home games against the Capitals. Bruins have had home ice advantage from the beginning, and lost Game 3 to the Leafs, then Game 3 to the Jackets.
I think that's enough for me to back the Canes here. 1u on Hurricanes to win incl OT/SO. And if they lose then so be it – not meant to be this season for them. And gives me even more reason to root against the Bruins!
Scott: When predicting the series I said I expected the Hurricanes to win at least 1 game. But after the first 2 games I have a hard time seeing that. The Bruins have looked like the far better team so far and are getting scoring from all 4 lines which is rare for them as they are a top line heavy team.
At home so far in these playoffs the Canes have been able to score hitting 5 goals in all games but one in Carolina. I expect them to have a better effort in this game in front of their home fans. But with the way Boston is playing I'm not sure it will be enough for them. I'll instead go with the Over as the first 2 games have done just that.
Over 5.5 incl OT/SO – 1u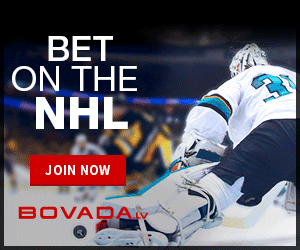 Follow @BetNHL
BetNHL.ca » Tonights Tips »