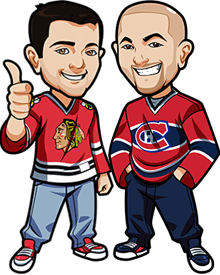 Written by Graeme & Scott on Wednesday, May 17th, 2017
Follow @BetNHL
It was a very tight game last night between the Nashville Predators and the Anaheim Ducks. End result was the Ducks lost 2-1. The game saw 2 power play goals with the last one coming with just 2 minutes left to give the Predators the win.
It was a dominant performance by the Predators who racked up 40 shots on net. They also had two goals disallowed but they easily deserved to win that one.
The Ducks will need a much better performance in Game 4.
Next up is the Pittsburgh Penguins vs Ottawa Senators Game 3.
That series is tied at 1-1 after the two games in Pittsburgh and now they go to Ottawa.
The Penguins have a lot of injuries and they just keep piling up fo rthem. Going to be an interesting one.
$25 risk free bets on player prop, in-game bet and $50 risk free mobile bet. Available for NEW customers only at BetOnline.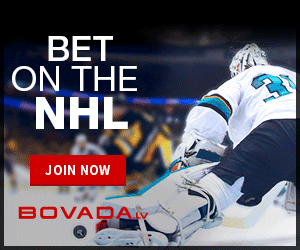 Penguins vs Senators Game 3 Betting Tips:
Scott: Game one was a tight low scoring game.  The Pens won the game and tied the series up at a game a piece.  The series now moves to Ottawa for games 3 and 4.
Phil Kessel went nuts on the bench.  At one point during the game he was seen screaming down the bench at Malkin.  Whatever it was that had Kessel so upset it seemed to work for him as he scored the game winning goal after his outburst late in the game.
Both teams know that they can't expect much success with the low number of goals being scored. This series is due for a high scoring game.  Game one was a 2-1 OT win for the Sens.  Game 2 was a 1-0 Pens win.  For Ottawa they may have an easier time thanks to injuries to the Penguins blueline as Schultz was injured and joins Letang and Daley leaving Pittsburgh without their top 3 defensemen.
With the over/under being 5 I feel that this one has the potential to go over so I'm going with that as my tip.
Over 5
Graeme: I just don't see any reason not to bet the Ottawa Senators here.
They've proven themselves over the course of two series against the Boston Bruins and New York Rangers.
They don't have the best home record in the playoffs at 4-2-0 but historically they've got a great record over the Penguins here.
The Penguins are beat up big time. Their offense is failing to produce. They're on the road yet they're big favourites?
Man I don't care if the Penguins win 6-0 tonight. I just see absolutely no solid reason to back them at these odds. If Sens lose they lose – but there's no way in hell you can convince me the Sens aren't the right bet mathematically here.
Senators to win
Follow @BetNHL
BetNHL.ca » Tonights Tips »