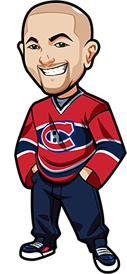 Written by Graeme on Saturday, May 1st, 2021
Follow @BetNHL
Well the Coyotes came to play last night and handed out an absolute battering. A well deserved victory as the Knights never stepped out of second gear.
There was a frustrating late game scratch in Jonathan Marchessaulkt. That sucked and really seemed to hurt them on the offense – a lot more than one would think.
Coyotes have practically no chance to make the playoffs so maybe it was a case of with no real pressure it helped them.
Grub returned for the Avs and only had to pull off 21 saves as they recorded the shutout.
It's Saturday, it's super busy. 1st if the month is always a busy day for me work wise too. So many games and results this week are wearing on us. No official tips but I'll tell you what I am playing.
If you want me to look at anything specifically closer can just ask in the comments. Just one of those days where I am feeling a bit worn out and am ready to move on to the playoffs. Been a long season man. I get the feeling many of you feel the same way. It just gets so tiring analyzing teams who have played each other 800 times.
Bruins vs Sabres:
I mean the obvious play seems to be Bruins -1.5 right? Of course based on this week, the obvious play isn't the best bet! These two have played three times in the last week with the Sabres covering the spread in 3 of the 4 games.
Regardless of results, Bruins have been the better team advanced metric wise in most matchups.
Swayman is in net for the Bruins. He's been fine. I don't like matinee games. We've had a bad run with these sort of games this week. But I just don't see any reason not to take it. Bruins had that goaltending collapse against Sabres once but that was the only factor.
Bruins -1.5 I'm playing.
Red Wings vs Lightning:
Previous matchups between these teams makes it an easy pass. If you're curious about that – Tampa have been the better team in every game by the advanced metrics. Yet the Wings have won two of those games and the other games have been tight. Just based on those alone that suggests the Wings are a good play – even when Tampa are the better side, it doesn't mean an automatic win. I just can't bring myself to advise that. Not sure if it's even worth a value bet.
Canadiens vs Senators:
God I feel like I've talked about these two teams and matchups so much this season. Sens aren't a bad play but 2.35 seems about right. Maybe miniscule value but not enough for me.,
Leafs vs Canucks:
After some struggles, Leafs are on a bit of a roll. Would have to take Leafs -1.5. To their credit they have covered that the last four games. Canucks when they lose over the last 2 months is usually by 2 at least unless it goes to OT. Leafs beat them 4-1 last time and both teams were on a B2B there. Canucks have that nuts schedule and have to wonder if they are going to be exhausted for the rest of the season.
Feel like Leafs should be able to take this one despite their struggles with the Canucks this year but not enough confidence to advise it. I'm going with Leafs though.
Capitals vs Penguins:
Odds are right on for this game nothing I like.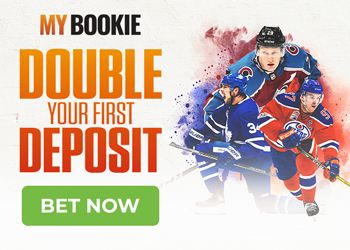 Flyers vs Devils:
I mean just based on previous results between the two, Devils have the edge here yet are underdogs. Flyers coming in after being eliminated and that may take the pressure off and we see a different Flyers. Just not enough confidence to advise anything though or actually back the Devils myself.
Islanders vs Rangers:
Big game for the Islanders tonight. They can cement their playoff hopes with a win. Not a team I feel great about advising lately but after that last performance you gotta think they keep it going with a win here.
Hurricanes vs Jackets:
Awful odds for Canes -1.5. When they win though in regulation they cover it. Not a bad play with the Jackets offense struggling so hard the last couple weeks.
Avalanche vs Sharks:
I assume Dubs is in net tonight. B2B H2H so no play but I'd slightly lean over 6. Very slightly.
Blackhawks vs Panthers:
Nothing here.
Predators vs Stars:
Big game of course. Coinflip odds. My gut and just overall thoughts on hockey says the Predators but the Stars have been the better side in most matchups this season so that conflicts with that. No bet.
Wild vs Blues:
Nothing here.
Oilers vs Flames:
Oilers probably bounce back. They are fairly solid at the bounce back this season. They let us down the other night of course so hard to go from that to hey let's take them. I'll probably throw something on them though.
Knights vs Coyotes:
No.
Ducks vs Kings:
Back to back head to head nope.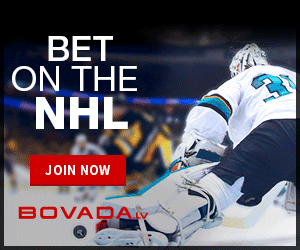 Follow @BetNHL
BetNHL.ca » Tonights Tips »