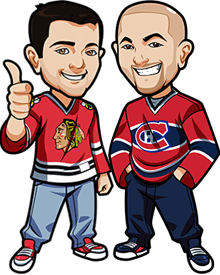 Written by Graeme & Scott on Saturday, May 20th, 2017
Follow @BetNHL
Matt Murray returned for the Pittsburgh Penguins as they tied the series with the Senators up at 2-2.
The Penguins won 3-2 off goals from Dumoulin, Maata and Crosby.
The Senators almost tied it up right at the death as Turris banged it off the post.
The next game in that series takes place tomorrow night.
Tonight we have the Nashville Predators hosting the Anaheim Ducks in Game 5. The series is tied 2-2.
The Predators go into this game with the bad news that Ryan Johansen will miss the rest of the playoffs due to injury.
Johansen has had an incredible set of playoffs so far. With a +/- of 12, he's racked up 13 points in 14 games. 10 of those were assists and the Predators will miss him big time.
His last two games at home against the Ducks actually saw him pick up 2 points too.
What a loss he will be.
Ducks vs Predators Game 5 Betting Tips:
Graeme: There were a lot of bets this season we won due to a notable player injury. It seemed right after a team lost a player they came out with a strong team mentality and won.
I LOVED the Ducks performance in that last game. I thought they were tremendous and the Predators were lucky to take it to OT.
Honestly I'm at a complete loss today. On one hand I want to back the Predators due to that injury – they've proven they are a strong team and they'll bond together well.
On the other site of things I thought the Ducks were great against the Predators and at this point of the playoffs, there's no question they'll be carrying that momentum into this game.
I've got to wimp out and say No Bet for this one. I'll probably place a bet on the Over 5 but I can't advise that – anyone who was on that Over 5 in Game 4 got really lucky with the push there.
Scott: Game 4 was a good one.  The Ducks were up 2-0 with less than 10 minutes left in the game but the Preds battled back scoring twice including one with 35 seconds left to send it to OT where the Ducks won it.
Johansen will miss the rest of the playoffs and this going to hurt the Preds chances as he was their leading scorer.
With the Ducks at home and the health of the Preds you would have to think that this game is the Ducks to win.
But the Preds have battled to get to this point.  If Rinne can get back to playing the way he did at the start of these playoffs than anything is possible.  I am going to wait until after this game to get a better idea of how the Preds react.
No Bet
Sorry guys!
Follow @BetNHL
BetNHL.ca » Tonights Tips »