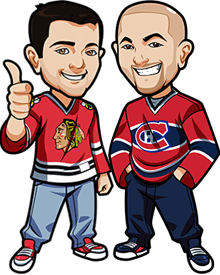 Written by Graeme & Scott on Saturday, May 21st, 2016
Follow @BetNHL
It was a nice profitable night last night, with our consensus pick of the Tampa Bay Lightning to win and holy crap was that quite the game.
Tampa took an astonishing 4-0 lead to show they still have life in them. That early goal motivated them and they pounded the Penguins from there. The Penguins finally pulled Murray at the end of the 2nd period to be replaced by Fleury. Fleury will be happy that he stopped all 7 shots in the 3rd period as the Penguins turned things around – although it was just a little bit too late for them.
It's going to make for a thrilling Game 5 there – especially if Fleury is in net as the Penguins will play with a lot of confidence knowing he's got their back.
Tonight we've got a big Game 4 between the St. Louis Blues and San Jose Sharks. The Blues started the series off strong but have been – quite frankly obliterated – in the next 2 games. The Blues are now going with Jake Allen tonight in what they are hoping will be a momentum changer.
In the regular season he played against San Jose on Feb 22nd with only a .882 Save Percentage. The Sharks won that one 6-3. Allen came in to replace Elliott who had conceded 3 already.
But hey the Blues seriously need some sort of change so it's going to be interesting to see how things work out there.
$25 risk free bets on player prop, in-game bet and $50 risk free mobile bet. Available for NEW customers only at BetOnline.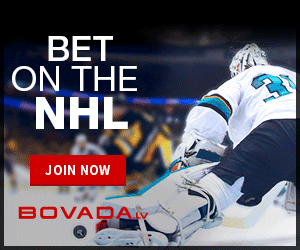 Sharks vs Blues Game 4 Betting Tips:
Graeme: I'm going to make a risky decision here and back the Blues to win based 100% on the goaltending change.
Blues need SOMETHING to shake them up and one thing that Allen really has going for him is his ability to move the puck. I can see quite a few breakaways and counter attacks from the St. Louis Blues based off Allen in net.
Elliott has been damn solid all playoffs but now you've got Allen in there with a lot to prove and this is a must-win game for the Blues.
Blues to win.
Scott  The Sharks top line has been unreal and has helped the Sharks do what the Blackhawks and Stars couldn't and that's control the play against the Blues.
The Blues need to find a way to score and fast.  They have been shutout in the last two games and face heading back to St. Louis down 3-1. Coach Ken Hitchcock said he is going to juggle his lines around and he may be starting Jakes Allen over Brian Elliott who has been great so far in the playoffs.   I would think the Blues take this game and even the series but if they do start Allen then I'm not sure.  He could be a huge boost for them or his lack of playing time may shine through.   All 3 games have stayed under 5 but with the goalie situation I'm not sure what happens tonight.   But in a must win game I'm going to back the Blues.
Blue Win
Quick Note for Americans: For Euro 2016 Betting, go toBovada who offer a 50% to $250 bonus and the best markets for Euro 2016.
$25 risk free bets on player prop, in-game bet and $50 risk free mobile bet. Available for NEW customers only at BetOnline.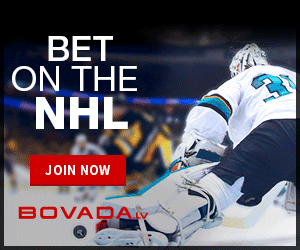 Follow @BetNHL
BetNHL.ca » Tonights Tips »