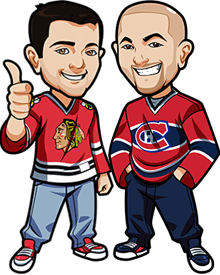 Written by Graeme & Scott on Sunday, May 21st, 2017
Follow @BetNHL
Missing Johansen, the Nashville Predators bounced back with a win last night but it was a fairly tight one.
It was a very close game and the Predators won 3-1 with an empty netter. They needed a power play goal to tie it up right at the end of the 2nd, and then got the victory thanks to Abergs goal halfway through the 3rd period.
It's going to be a very interesting Game 6 in Nashville. All it will take is a win and the Predators will go through but the Ducks have shown at various times during the playoffs their ability.
The Preds got a lucky break too with Gibson getting injured. It's going to make for a very interesting Game 6.
But that's tomorrow. Tonight we focus on the Ottawa Senators vs Pittsburgh Penguins Game 5.
This series is tied at 2-2 and the Penguins are at home. The Senators have the ability to win on the road with 5 wins in 8 games on the road thus far – the type of form you need if you're going to make it to the cup.
Note that this game starts a wee bit early at 3pm EST.
Penguins vs Senators Game 5 Betting Tips:
Scott: This is now a best of 3 series.  Matt Murray played well in his start making 24 saves.
They have traded wins so if that trend continues its the Sens turn today.  But I'm not sure.  With Murray in net and the possible return of Schultz, I'm staying away from a pick and going with a player prop
After being held pointless in games 1 and 2,  Karlsson has got an assist in games 3 and 4.  If the Sens hope to have any chance in this series now that its tied at 2-2 they will need their captain to produce.
Karlsson to get a point  for 1.72 odds at 888 Sports.  For Americans have a look at Bovada for similar props.
Graeme: I feel like a broken record sometimes when it comes to the Sens.
I can see why the Penguins are the favourites. I mean for obvious reasons – they're the Pittsburgh freaking Penguins. Matt Murray in net is another factor that people will be happy about. And they should be – he was immense last year in the playoffs.
However Fleury has also been immense in games during the playoffs and it hasn't always mattered. I do think Murray is an improvement though.
Honestly I'm very conflicted here. I feel that the 2.65 and above line the Sens are at has value however I keep thinking the Penguins are going to take it. I wonder if Murray being in net is a big motivator for them.
I can't do it. I can't tip against the Sens as they've proven time and time again their capabilities but I can't tip against the Pens because I do think Murray is a huge mental boost for them.
No Bet.
$25 risk free bets on player prop, in-game bet and $50 risk free mobile bet. Available for NEW customers only at BetOnline.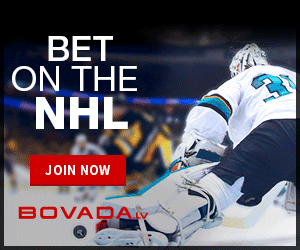 Follow @BetNHL
BetNHL.ca » Tonights Tips »