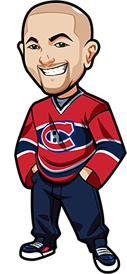 Written by Graeme on Tuesday, May 24th, 2022
Follow @BetNHL
Well the Tampa Bay Lightning swept the Florida Panthers yesterday. I felt the Panthers had some issues during that Capitals series and profited off it – but this series in particular, it just felt like Vasy was unstoppable.
It's amazing what a goaltender can do for a team. You hear me Toronto?
Due to the loss of Binnington, the Blues look completely done as well.
Two games tonight. Running a bit late today as I've had some stuff going on.
Canes vs Rangers Bets:
Scott: Shesterkin was great in game 3 making 43 saves. At the end Domi crosschecked Lindgren as time expired which led to a scrum. The bad blood may carry over to game 4 as Gallant had said after the game.
With game 4 still in New York the Rangers have chance to tie the series at 2. Shesterkin looked in the zone and if he can play like he did the Rangers will have a good shot here. I also expect Ryan Reeves to have more ice time in game 4.
Rangers win incl OT – 1.93 odds
Graeme: Results wise, all three games have been tight so far. Advanced metrics wise not so much – the last two games have slid more towards the Canes even though they were unable to get the win in the last one. But a game 3 do or die game that's where teams have to deliver.
Shesterkin really helped them there but while he CAN have games like that, it doesn't seem like something that pops up consistently so far in the playoffs.
The one big problem for me is the Canes road results so far in the playoffs with four losses. You just can't back that.
This one does seem to be a true coinflip. No bet for me here.
Flames vs Oilers Bets:
Scott: The Oilers are up 2-1 in the series now. Smith was good, Kane scored the natural hat trick and McDavid had been incredible. Tkachuk said "We've let one guy beat us a few nights now,"  and added "Back to the drawing board and figure out a way to stop him next game."
The Flames really need to find a way to stop McDavid which is not an easy task. He has 9 points in the series. If they can come up with a method to slow him down then it could be a Flames win but paying too much attention to him leaves his line mates open.
No Bet
Graeme: Feels like if the Oilers win this one, they can take this series. Flames are apparently rolling with Markstrom it seems. I get it but man I think I'd make the change. Guess he is going to have to step up big tonight.
Oilers can get complacent at times but you gotta think they won't tonight – right? Surely not. By the metrics, Flames performance offensively was fine in that last game even though they only got the lone goal. Smith just played well. xG of 3.47.
At 2.00 odds, I'm going to roll with over 6.5 goals. I don't think Smith can perform as good, and I don't know I just can't see Markstrom stopping them.
Follow @BetNHL
BetNHL.ca » Tonights Tips »