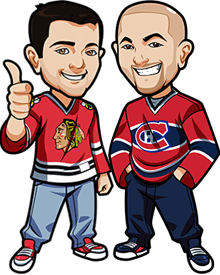 Written by Graeme & Scott on Monday, May 25th, 2015
Follow @BetNHL
The Rangers vs Lightning series continues to be quite the fascinating series. The New York Rangers, following on from an excellent performance in Game 4 just could not carry that momentum on. They actually seemed asleep during the game and Tampa got the 2-0 win, with of course a power play goal because that's how they roll.
The next, and possibly final game in that series will take place tomorrow.
Tonight meanwhile we have Game 5 between the Chicago Blackhawks and Anaheim Ducks. It's been an exhausting playoff series with two games going to like 50 overtimes.
Blackhawks vs Ducks Game 5 Betting Tips:
Scott: Another big game 5 tonight when the Ducks welcome the Hawks into California for a game with the series tied 2-2. Game 4 was fairly quiet up until the 3rd which they entered tied 1-1. But 3 goals for each team in that period took us to OT. These teams have traded wins up to this point. The more hockey that gets played in this series, and there has been a lot with 5 extra periods of OT, works in the Hawks favor as the Ducks cruised through the 1st 2 rounds with ease.
As it is going to be for both of the finals, it's tough to predict this game. They have traded wins and the Ducks are at home. So I guess that would be the logical pick. But I can't pull the trigger on it.
Over 5 for 1.74 is my pick. The first two games hit 5, game three hit 3 then the last game reached 9.
Graeme: Like Scott said – it's very tough to predict who is going to win the game. Generally I would lean towards the underdog in a 50/50 series – but the Blackhawks at 2.15 I'm just not loving. I wish I could – but from watching all the games in this series I do think the Ducks are the better team, and 2.15 is a fair price. With two streaky goaltenders it's always a risk, but I'll also go with Over 5.
I guess we should specify too – when we say "over 5" we mean over 5 goals, not over 5 periods.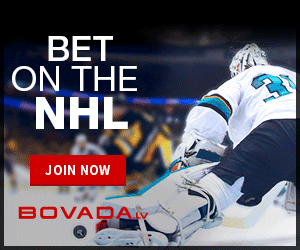 Follow @BetNHL
BetNHL.ca » Tonights Tips » May 25th, 2015 NHL Betting Tips