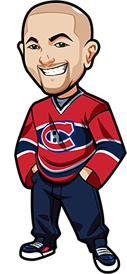 Written by Graeme on Saturday, May 28th, 2022
Follow @BetNHL
Ooof – what a sad ending that was for the St. Louis Blies.
They did a great job in that game and looked like they had forced OT only for the Avs to score with 5.6 seconds left on the clock.
It sets us up with the Avs vs Oilers, which could really be a phenomenal series. Really looking forward to that one.
We have one more series still to wrap up which is the Rangers vs Hurricanes. Canes lead 3-2 and can wrap it up tonight. I believe Game 1 in the Oilers vs Avalanche series is Tuesday, May 31st.
Canes vs Rangers Bets:
Scott: Well to no surprise, the home team won again. Each game in this series has been won by the home side.
I picked the Rangers to win the series and for that to happen they need to continue the trend and win at home tonight. But from there they will need to find a way to win one on the road.
They had only 17 shots in game 5 so the Rangers will have to do better than that to make Raanta work harder for a win. The Rangers have been in a similar situation during this postseason when they were down 3-1 to the Penguins but won the series in 7 games.
Rangers win incl OT
Graeme: Yeah I mean there's not really much to write. It always feels weird. Often I dive into the advanced metrics and really break a game down etc.
Other times – you just can't overthink it. Canes are struggling on the road to put it lightly. Yet it's pretty much coinflip odds so solid value on Rangers.
Gotta go with Rangers in OT here as well.
Follow @BetNHL
BetNHL.ca » Tonights Tips »