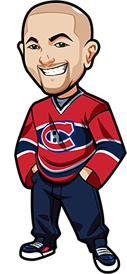 Written by Graeme on Monday, May 29th, 2023
Follow @BetNHL
The Dallas Stars have managed to pull the series back to 3-2, and they return to Dallas tonight hoping to tie it up at 3-3.
I really liked Dallas in this series prior to it beginning, but after Game 3 I thought they were toast. It's nice to see them finally come back into it.
Now they have Jamie Benn back, as the momentum continues to shift to the boys in Texas.
Going to be an interesting game. Meanwhile Florida are getting to rest up while these two beat the crap out of each other.
Here's our thoughts:
Stars vs Knights Game 6:
Scott: After losing the first 3 games the Stars have won the next two, the 1st in overtime and the 2nd putting up 4.
They traded goals through the first 2 periods and the Dellandrea scored twice in 1:27 of the 3rd and they held on for the win. Oettinger was solid and they are going to need him to continue to play that way
Now the series goes back to Dallas for game 6. The Stars are trying to become the fifth team in NHL history to win a series after being down 3-0.
I wanted, and picked, the Stars to win this series and after they dropped 3 straight to open things up it wasn't looking good. Now they have won 2 in a row and will be getting Jamie Benn back for game 6 and will be playing at home.
As much as I want to tip the Stars to win here I'll instead skip having a bet and will just watch and see how things play out.
Graeme: The Stars are starting to score a bit more and get going. They have to be getting some confidence going.
Metrics wise just like before they continue to dominate except in goals and SCGF.
They're fine to bet in this one I guess. Just a case if you want to take that gamble or not. Looking at the metrics I don't really see anything different in the last two games compared to the three that are standing out. Like there's nothing that sas "Ah I see what they are doing differently".
It's more a case of – as I said before the series began – I believe the Stars are the better team, and they're just able to actually convert now. Now the metrics on the 27th where a lot better for the Stars compared to previous games. 5 vs 5 SVA has a 75.35 Corsi For, compared to a high of 64.99 when they were chasing in that 4-0 game etc.
So yeah do they keep that up? The way things are going I think they do, buuut that game 3 self combustion is fresh in my memory.
It's just hard to back a team when that happened. All it could take is an early Knights goal tonight to set them off again.
So I think the Stars are fine to bet tonight, but I'm stopping short of advising it.
Follow @BetNHL
BetNHL.ca » Tonights Tips »