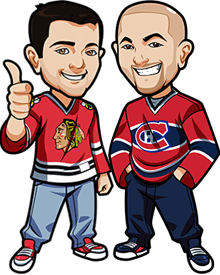 Written by Graeme & Scott on Tuesday, May 2nd, 2017
Follow @BetNHL
In the lone game last night, the Capitals got a big win over the Penguins to make it 2-1 in the series.
Unfortunately their case was helped by the loss to Sidney Crosby. Crosby got injured and has a concussion and will be out at least for Game 4.
The Penguins have struggled historically without Crosby however they have the depth offensively that they will still be a force.
How long Crosby is out is uncertain at this time.
We turn our attention to tonights games – one in the East, one in the West.
Rangers go home to New York where they're down 2-0 to Ottawa. The Rangers struggled at home during the regular season however they won twice there in the previous round so you have to think they'll be confident they've shaken that hoodoo.
The Predators take on the Blues tonight. Nashville are up 2-1 and looking to make it 3-1 before they head back to St. Louis.
Senators vs Rangers Game 3 Betting Tips:
Scott: The Sens have shown time after time that they are a team to keep an eye on yet they continue to fly under the radar.
With the Sens up 2-0 and the series moving to New York I like the Rangers to pick up a win in this game.
The odds aren't great for that and with both games being decided by a goal and 1 needing OT I can't back the regulation win.
No Bet
Graeme: This is as must-win as you can get for the Rangers. Sure they won't be out but this is their chance to show what they're made of. A loss here and man – they're pretty much done.
I usually like to bet on teams in those "must win" type games if I feel they have what it takes – but I said I won't bet against the Senators and I won't.
Bobby Ryan has been instrumental on the road for the Senators with 5 points. 3 goals and 2 assists. 2 of those goals were on the power play
Rangers have commited less penalties than the Bruins at home in the playoffs but I still think the Senators will get their chances.
I'm going to back Bobby Ryan to get at least a point available at 888 Sports. Americans – check out the player props at Bovada.
$25 risk free bets on player prop, in-game bet and $50 risk free mobile bet. Available for NEW customers only at BetOnline.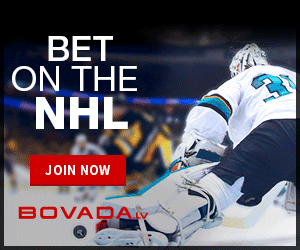 Predators vs Blues Game 4 Betting Tips:
Scott: The Preds are up 2-1.  They have won all 3 games at home so far in the playoffs.
The Preds are getting great contributions from their defensemen.  And with this game in Nashville I like their chances and their Dman to continue to play at a high level
Subban to get a point for 1.85 odds at 888 Sports. Americans – check out the player props at Bovada.
Graeme: I watch the Predators and I continue to be amazed. I'm legitimately blown away by how good they are.
I went into the playoffs absolutely hating them and now when I have a conversation with anyone about who can take the cup, my first thought is the Predators.
Game 2 I felt the refs were doing what they could to help the Blues win that one. And I was rooting for the Blues in that one so there was no betting bias.
Maybe the Blues will surprise me but the more I watch them, the more I think how screwed they would have been if it wasn't for Jake Allen.
Predators to win.
Follow @BetNHL
BetNHL.ca » Tonights Tips »