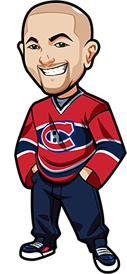 Written by Graeme on Sunday, May 3rd, 2020
Follow @BetNHL
Welcome to May 3rd. One more day before we can greet you with "May the 4th be with you".
Don't worry we won't do that. I hope. That one is up to Scott.
Air Force Ural got absolutely crushed yesterday by University Ural so that was fun. University Ural won in dominant fashion. Air Force won the first set in a big way and then it all went to University so that was disappointing.
It's bugging me today as there was something I wanted to tip and I kept thinking "I cant wait to tip this on Sunday". Now it's Sunday and I can't bloody remember what it was I was going to tip.
Man this is seriously bothering me ha. I was all pumped to bet this and now I have went through the sportsbooks and can't find it. Annoying as hell and I'm literally getting a headache trying to think about it.
I lost a couple of hours this morning going through the Youtube rabbit hole. That was fun. I was doing tips at BetSoccer.ca for the Turkmenistan soccer league and I ended up watching this video on Turkmenistan:
Anyway I really enjoyed it. I love videos like that which are kept nice and short but cover everything and are to the point. I ended up sitting here for about 2 hours just watching this guys videos. Makes me really want to travel.
I've always wanted to do something like that. Travel throughout an NHL season and hitting up every stadium in one season or something like that. Alas with a family it's not possible right now but maybe in a few years. It's always neat traveling to different cities and attending different stadiums and just seeing what is difference and what stands out.
For example the TD Garden – I'll never forget the greasy pizza. Or the Canadian Tire Centre in Ottawa – how the place was overrun by Leafs fans and how Leafs/Sens fans get along compared to Rangers vs Celtic. Plus how out of the way it is requiring a really long bus ride from downtown etc.
Hopefully in a few years I'll get to do that and live blog about it here.
Still can't remember what I was going to bet. I see Bet Online has a couple of Disney related bets so let's get to that. I mean we talk about the Ottawa Senators on here and that's one Mickey Mouse operation so may as well talk about another.
Disney World Betting Tips:
So you can currently bet at BetOnline. whether guests will be required to wear face masks or not. The odds for "NO" are 1.50 and the odds for "YES" are 2.50.
I think the 2.50 is worth a small bet. The reason for that is Disney have released a wide variety of cloth masks you can purchase with Disney characters such as Star Wars, Marvel etc etc.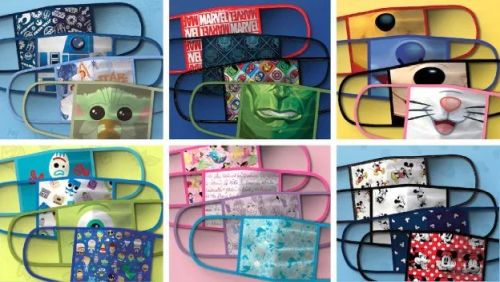 So I think it's a way for them to profit from this, as well as get some safety going on. They're donating initial profits from sales to non-profits but you know that won't continue.
You can also bet on what will open first – Universal, Disney World or SeaWorld. Neither has plans set yet but there is prelim plans
There was rumours Disney World wouldn't open until 2021. SeaWorld is a bit more open and they are getting hit hard. I think priority wise, they will be the first to re-open based on the economics. So I'll advise a bet on SeaWorld at 2.25 for economic reasons.
You can bet on these at BetOnline..
Follow @BetNHL
BetNHL.ca » Tonights Tips »