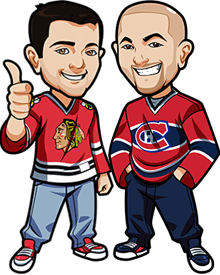 Written by Graeme & Scott on Saturday, May 4th, 2019
Follow @BetNHL
The Carolina Hurricanes have made it to the next round of the NHL Playoffs, and they wrapped it up with ease.
A huge 5-2 win over the New York Islanders forcing the Islanders to change goalies – what a miserable time for Islanders fans.
The hard working Hurricanes deserve to go on and who knows – they may just be the team to beat for the cup.
The Stars picked up a solid 2-1 win over the Blues as they take the lead 3-2 back to Dallas.
Today no team will be joining the Hurricanes as the Blue Jackets and Bruins play, and the Avalanche and Sharks play. Both series are tied at 2 apiece.
Bruins vs Blue Jackets Game 5 Betting Tips:
Graeme: It's been a tight series up until Game 4, where we saw the power of the Boston Bruins top line.
Based on the way the series has gone – especially those first three games – the Jackets represent value.
Watching that Bruins performance on Game 4 though I could really feel a momentum shift. In saying that, I remember thinking the same thing in Game 2 of the series vs the Leafs and they came out and lost Game 3.
My head says Blue Jackets has value. My heart says the Bruins continue to roll though. I'll go with No Bet.
Scott: The Bruins put Bergeron, Marchand and Pastrnak back together and they combined for 5 points. Now they return home to start a best of 3 series.
Two of the games needed OT and 3 have been decided by one goal. I like the Bruins chances at home here but am not comfortable enough going with them when the odds are so low.
No Bet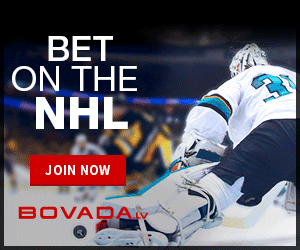 Avalanche vs Sharks Game 5 Betting Tips:
Scott: The Avalanche are coming off of a 3-0 shutout and MacKinnon is flying. He is tied for the lead in playoff points with linemate Rantanen. When a player with MacKinnon's skill gets going he can carry a team deep. The Sharks know they need to respond at home and find a way to slow the Avs down. I expect a better effort from them here.
This has been an even series so far with the teams trading wins up to this point. I'll avoid a tip for this game and just enjoy whats sure to be a great game.
No Bet
Graeme: Only one of these games has went under 6 goals and that was the last game. The two games in San Jose were high scoring 7 goal games.
Avs will be feeling confident while I can't see the Sharks being held goalless again. Both teams should be up for it and I'm good with 1u on Over 5.5 Goals.
Follow @BetNHL
BetNHL.ca » Tonights Tips »