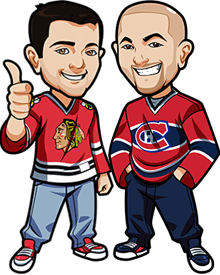 Written by Graeme & Scott on Tuesday, May 5th, 2015
Follow @BetNHL
We had two individual tips in last nights games, and both won. Scott won with his prediction of Under 5 goals, while Graeme won with his prediction of the Capitals to win.
The Capitals won 1-0 – the lone goal was scored by Jay Beagle. It was a clinic by both goalies, with Holtby in particular standing out with 30 saves.
Capitals now lead 2-1, and will host Game 4 on Wednesday night.
For today, May 5th – we've got two Game 3s. The Chicago Blackhawks visit Minnesota with a 2-0 lead, and the Anaheim Ducks take on the Calgary Flames.
Blackhawks vs Wild Betting Tips:
Scott: Series moves to Minnesota with the Hawks up 2-0. The fans are crazy in Minnesota so that's going to pump them up. The Wild need to stop with all the turnovers which the Hawks turn into goals or it's going to be a short series. Kane seems to be at, or close too, 100%. They need to contain him. But that's the problem, worry to much about his line then Toews' line will hurt you. The home fans are going to be the difference in this one. Wild win for 1.71
Graeme: I believe Scott only tipped against the Blackhawks once last round – and he got it right. Last time I tipped against him. Personally I think there's value in the Blackhawks at 2.25 odds. It's slight value but they've looked tremendous against the Wild. I think the value is small – but it's there. Hawks to win.
Ducks vs Flames Betting Tips:
Scott: Until the Flames show some life, I have a hard time betting against the Ducks. The Ducks have opened up the playoffs with 6 straight wins. They have owned the Flames so far. 6 straight goals in game one and 3 in game two. Flames are going to have to find a way to score or this is going to be a sweep. Ducks Win for 1.76
Graeme: I said before the series even began that my prediction was a Ducks sweep. Calgary have did nothing to prove me wrong so far. Anaheim played against a much louder and more passionate crowd when they went up against the Jets in Winnipeg. I'd love to see the Flames pull something out – but until they show me something, I'm going with Ducks win.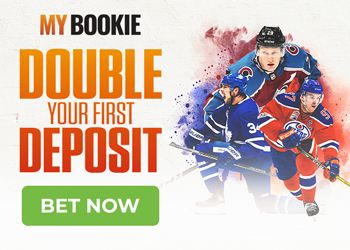 Follow @BetNHL
BetNHL.ca » Tonights Tips »