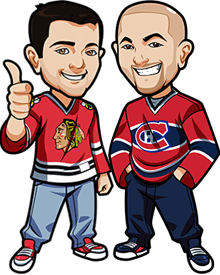 Written by Graeme & Scott on Wednesday, May 6th, 2015
Follow @BetNHL
It was quite the interesting night in hockey.
The Flames had a good goal disallowed, but thankfully won in overtime. That hasn't stopped every sports show or every person on the internet talking about it. Holy crap we get it the refs made a bad call. It happens and is part of the game.
As we said – thankfully the Flames won in overtime. That's really livened up that series too as it's going to be a very interesting one. They didn't just win but they did it in typical Flames fashion – stealing it late. Will be interesting to see if that can revitalize the Flames.
In the other game – Patrick Kane continues to be the hero, with the lone goal as the Blackhawks went 3-0 up in their series. We both tipped Ducks and Hawks to win their series, and it's looking likely that will happen. Going to be an interesting series.
If you're a golf fan, quick heads up that Graeme has posted his golf betting tips for this week with the Afrasia Open Betting Tips and the much more prestigious Players Championship Betting Tips. Quite a few nice ones lately, including a 13/2 double unit bet and a 66/1 winner in the last month.
Tonight in the NHL we have two games on board. Montreal take on Tampa Bay in Tampa, hoping to get a win as they are currently 2-0 down in the series. Washington also lead their series 2-1 and look to put a stamp on it at home.
Canadiens vs Lightning Betting Tips:
Scott: After the way game 2 ended, this could be a rough game. The Habs need to watch out for Stamkos now as he scored his first goal of the playoffs and could now go on a goal scoring streak. Also the need to avoid the box. The Lightning scored 4 power play goals in game 2. But the Habs will bounce back and hopefully it's tonight. They can't afford to go down 3-0 with the next game also in Florida. Habs Win for 2.35
Graeme: Two very close games. The last game was misleading in terms of the result, both in regard to the game itself, how it was played and the fact that 4 of the goals were power play goals. Really the biggest question is whether the Habs can keep a cool head. I still consider this a tight series, and will take the Habs win as well.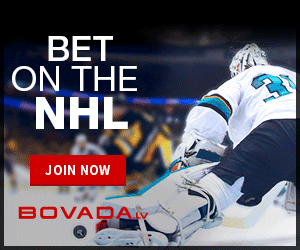 Rangers vs Capitals Betting Tips:
Scott: The Rangers did so much damage in the regular season to only find themselves down 2-1. They need to score. They have scored only 5 times in the 3 games against the Caps and 3 of them came in their game 2 win. But they found a way to win all season long so tonight should be no different. They'll need to find a way to get past the Caps who are playing an amazing defensive game at the moment. But they will. Rangers Win for 1.90
Graeme: I would LOVE to bet the Capitals here. I want them to win so bad. So many people hate Ovechkin, and I want nothing more than him to take down the cup. But the Capitals have shown over the regular season as well as the playoffs that they have a weird sense of motivation. Rather than go into this one motivated and pumped to take a 3-1 lead, I honestly see them losing their next two games, before stealing it in Game 7. I'll also go with Rangers win.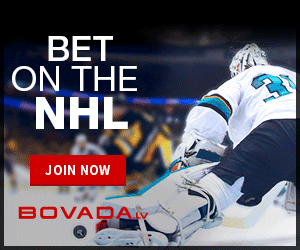 Follow @BetNHL
BetNHL.ca » Tonights Tips »