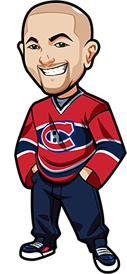 Written by Graeme on Saturday, May 8th, 2021
Follow @BetNHL
No picks yesterday. The Stars, with their backs to the wall, became probably the only team this season with their backs to the wall to actually win a game. They got a massive 5-2 win over Tampa.
Their chances of making the playoffs are still very slim but it's good to see them actually making a contest of it and giving us some interest.
As for today – no. Just no.
This is always a tough time of year to bet on hockey as it is. This bizarro season seems to be more of a factor as well. Usually at this point there's a few teams we could look at and count on but I really don't have that vibe this year.
I don't mind going through a few games and analyzing them but on a day like today where there is like 600 freaking games? The majority of them all meaning nothing? No thanks. I mean we talk about playoff seeding and all that but I just don't know how big a drive that is for these teams.
I mean you've seen these matchups a million times already and we've wrote about them. It's not like much has really changed.
I'll probably bet the Hurricanes myself just because man I want Preds to lose and get us some good drama to end the season. I'll be cheering them on anyway.
If there's a game you specifically want me to analyze feel free to ask in the comments and I'll look at them.
But yeah after looking at todays slate – I am just not going to bother ha. A well deserved day off methinks.
Follow @BetNHL
BetNHL.ca » Tonights Tips »