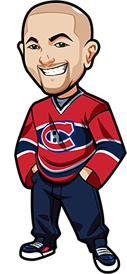 Written by Graeme on Thursday, April 10th, 2014
Follow @BetNHL
Hey guys,
Graeme here. Back from my trip to New Orleans and wow – what a trip. Such a great city. Granted a lot of this is Wrestlemania and the crowd – but that is one hell of a party city. It was awesome going into any bar and having the wrestling chants going with random people. I know if Wrestlemania is ever held there again, I'll be there in a heartbeat.
Holy crap did I ever drink a lot of booze though. I arrived the Friday afternoon, and I realized Tuesday morning "The only thing I have drank this trip is alcohol". That's…….not smart. Oh well – #YOLO as the kids today say.
Yesterday neither of us were able to write up a tips post due to website issues. We had to rely on Twitter & Facebook and we went 3-0 yesterday for a big night – nice to be able to actually chat about tips again. If you missed out then be sure to follow us on either Facebook.com/BetNHL or @BetNHL on Twitter.
Okay I am pretty much dead here still – that trip really took it out of me. I'm going to head straight onto the NHL tips for April 10th, 2014. This is a tricky point of the season because you always have to wonder what team is going to show up and play with most teams being out now and others not wanting to risk too much.
Capitals vs Hurricanes: Hurricanes to Win in Regulation
2.25 odds for this one. The Capitals are out, and that's surely going to affect them. The Hurricanes are also out of course, but generally match up well against Washington.
I can't see the Caps showing up here. They'll be down, and I like the Hurricanes to pick up a win in regulation time.
Leafs vs Panthers: Over 5.5
Both teams out, both teams leaky, and now it's meaningless I'm sure the Leafs will come out and win. I think we'll see a slow start in this one but as it gets going, much like the game against the Flyers, the goals will come. 1.95 odds.
Avs vs Canucks: Avs to Win
It's been at least 4 years since the Avalanche last won in Vancouver. They're playing great now though, and while the Canucks are all excited at the hiring of Trevor Linden I just think Avs are ready to roll into the playoffs, and Roy will guide them to win. 1.83 odds.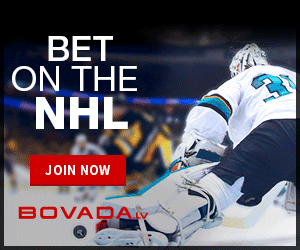 Follow @BetNHL
BetNHL.ca » Tonights Tips »