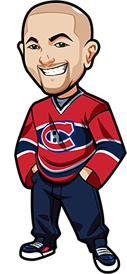 Written by Graeme on Tuesday, April 22nd, 2014
Follow @BetNHL
What a difference home ice advantage can make, eh? It was most obvious in the Ducks vs Stars game. After the first two games you'd think Ducks were progressing no matter what – then the Stars hammer them 3-0 in a massive win.
And holy crap – just how good are these playoffs at the moment? I was glued to the screen all night. Penguins vs Blue Jackets was amazing – and I must admit, I was cheering on the Blue Jackets. Just an incredible game and looking forward to Game 4 where hopefully the Jackets will tie it up.
Avs vs Wild – that Minnesota crowd was amazing, as the Wild got about 900 shots on goal yet couldn't score. I was hoping the Avs would score as that'd be the biggest buzz killer ever. Sadly they couldn't, and it went to OT where the Wild snatched it.
It's April 22nd, 2014 and we've got a Game 4 tonight as my Habs take on the Lightning. We've also got Game 3s featuring the Bruins vs Red Wings, Rangers vs Flyers and Sharks vs Kings.
Lot of hockey tonight, let's get to the NHL Betting Tips:
Sharks vs Kings: Sharks to Win
Sharks go into this one as underdogs at 2.00 odds, most likely fueled after the Blackhawks, Wild and Stars all used their home ice advantage to pick up their first wins of the series.
Sharks however, have showed they can score practically at will against the Kings. They dominated them in Game 1, and Game 2 was even bigger because they came from behind to get a massive win. To me that sort of performance is why they're going to pick up the win tonight. It might be a tight one – but I'm predicting Sharks win tonight, and then blow out the demoralized Kings in Game 4.
Back the Sharks 2.00 odds.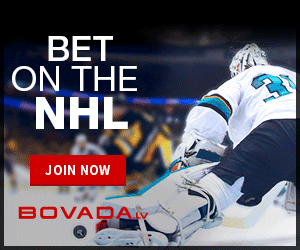 Bruins vs Red Wings: Bruins to Win
Going to go with a safer pick of the Bruins to win at 1.71 odds although regulation win of 2.15 is tempting.
Maybe I'm just not giving home ice advantage that much respect, but it didn't seem to affect the Bruins in regular season much. On the road they were a beast especially post-Olympics. It's like they enjoy just destroying the dreams of all of the home fans.
This is a massive game for the Bruins. They really do need this win. If they lose then they know that there's a good chance that can go down 3-1. A win here is necessary, after the Red Wings picked up the win in Game 1 back in Boston.
Going with the Bruins for the win.
.
For the other games, I'd probably lean towards Flyers to win at 1.86 odds, and Habs in regulation at 1.95 odds.
Prop of the Day: Lightning Over 29.5 Shots on Goal
In Game 3, Tampa got 29 shots on goal. In Game 4, they're going to be pushing even more knowing this is their last chance. They'll be firing shots from anywhere and everywhere in this game, because they just can't give up.
We're going with Over 29.5 shots by the Lightning on goal for Game 4. You can bet that at http://www.CarbonSports.com.
Follow @BetNHL
BetNHL.ca » Tonights Tips »