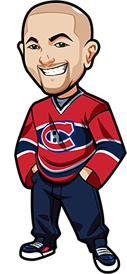 Written by Graeme on Wednesday, April 23rd, 2014
Follow @BetNHL
Holy crap is it good to be a Habs fan.
What a sensational 4 games. All full of excitement, and last nights was amazing. I was sitting there cursing Chris Lee for no other reason than he is Chris Lee – when he gives us that power play with just over a minute to spare, and we manage to get the goal for the sweep.
Amazing.
Me and Scott are hoping to do one of the Bruins vs Habs playoff games – it just depends on how much the tickets were. I think we both agreed we'd pay at least $250 each even for the nosebleeds. Just to be there to soak up that amazing atmosphere – that'd be unreal, and no way we'd be missing it.
Winning night with the tips as well, which is always a bonus! Both the Bruins and the Sharks won. Man, that Sharks vs Kings series is crazy. For San Jose to come back twice on the road and then win – wow. Game 4 is already giving me a headache – you have to think the Kings are due, and it's such a crucial game for them. But on the other hand they could be demoralized, and give up.
We'll tackle that when it's time though. For now, it's Wednesday, April 23rd 2014 and we have Game 4's all across the board tonight. The Penguins hope to go up 3-1 on the road in Columbus, the Stars look to tie it up 2-2 after a big home game win, and the Blackhawks also hope to tie it up 2-2 because seriously – if they don't win, I'd say their Stanley Cup hopes are up in smoke.
Let's get to the NHL Betting Tips:
Penguins vs Blue Jackets: Over 5.5 Goals
All 3 games so far have went to 7 goals. We're getting 2.00 odds on Over 5.5 goals in this one. A massive game with both goaltenders leaking goals and both teams able to score. Really a no-brainer pick here.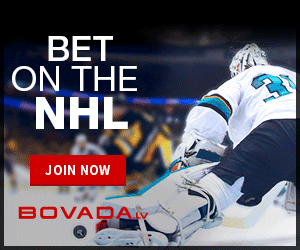 Blues vs Blackhawks: Blackhawks to win in Regulation
2.10 odds for the Hawks to win in regulation. I'd love to take them to win including overtime, but the 1.66 odds are brutal.
If Chicago are going to go on and win the Stanley Cup, this is the game where it all begins. 2-1 down, about to go on the road – they NEED to tie this series up at 2-2 here to give them a fighting chance. Tonight we will see what the Blackhawks are made of, and I'm going with them to win in regulation.
Ducks vs Stars: Stars to Win
1.86 odds on this one. All you have to do to justify this one is look at Game 3, and how easily the Stars manhandled the Ducks. Robidas is out for the Ducks which is huge. Have to go with the Stars at those odds to tie it up.
Prop of the Day: Pittsburgh Over 32.5 Shots
The Penguins are averaging 38.3 shots on goal per game. That's one thing about their offense – when they get shots, they are on target. A big game tonight and you have to expect the Penguins to be firing all night long.
You can bet this one at Carbon Sports, one of the best online sportsbooks for United States.
Follow @BetNHL
BetNHL.ca » Tonights Tips »