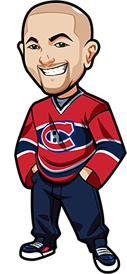 Written by Graeme on Wednesday, December 11th, 2013
Follow @BetNHL
I must've upset the karma gods or something last night – 0-3 in the tips, and my Habs go 0-6 against the Kings. At home. What?
Things just not going our way at the moment, as I said yesterday. Islanders haven't won on the road in forever? Win last night. Flames do great against the Bruins for 2 periods, start the 3rd with a powerplay….and lose. And that Habs/Kings game – unbelievable.
If you bet the highest scoring period to be the 2nd period in the Kings/Habs game as suggested, you'd at least have a nice win from that.
I updated the December Dynasty and verified some data. Check your e-mail as some of you messed up a bit on picks so I e-mailed you for clarification/correction.
Jack F. had 2 losses last night and lost the chance at an XBox One or PS4. However he is still in the lead in terms of wins with first place being $200! $100 in cold hard cash and $100 in a free bet, sponsored by our friends over at Bovada.
I also added a win ratio column because I'm a stats geek.
Alright it's Wednesday, December 11th 2013 and we've got 3 games on the board. The Kings visit Toronto, the Flyers are in town against the Chicago Blackhawks, and in the tightest game of the night, the Minnesota Wild are visiting the Anaheim Ducks.
Let's get to it!
Blackhawks vs Flyers: Over 5.5 Goals
Really nice price here on the Over 5.5 with 2.00 odds.
These two haven't played yet this season. Flyers are leaking goals the last few games, with 4 against Ottawa, 5 against Dallas and 3 against Detroit where they actually won 6-3. Blackhawks have back to back 6 goal games in them – with 6 goals by themselves! They beat Dallas 6-2 and Florida 6-2.
Big night for Ray Emery, but you have to love this Hawks offense, against a team who hasn't had a shutout a month, and only 2 shutouts all season. Of course knowing our luck at the moment they'll completely shut out the Hawks! But I lke Philly to be competitive and a very offensive game. Hawks without Crawford opens up more chances for goals hopefully.
Back this at http://www.5Dimes.eu(Need to register to see lines).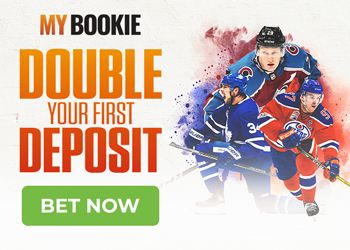 Leafs vs Kings: Kings to Win
Have to go with the Kings here coming off that hot night last night from their offense, with their sick records of shutouts over the last month.
Leafs offense is still stuttering, and Phaneuf is out which isn't good. Scrivens I believe is benched tonight and Jones is starting as he's going for 3 shutouts in a row.
Have to go with the Kings here – back them at http://www.5Dimes.eu(Need to register to see lines).
Ducks vs Wild: Ducks to Win
A tight game between these two teams. They played back in October 5th with the Ducks winning 4-3 in overtime.
Wild have an amazing home record, but struggle on the road. Ducks have been solid at home. This game is going to be a tight one, but I like the Ducks to edge out the win.
Get the free bonus and back this bad boy below: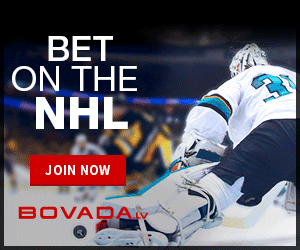 Follow @BetNHL
BetNHL.ca » Tonights Tips »