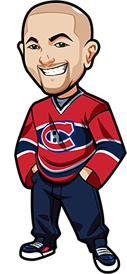 Written by Graeme on Thursday, December 17th, 2015
Follow @BetNHL
Another winning night with the NHL tips, as we won our betting tip of Capitals/Senators Under 5.5.
We also alluded to the Bruins/Penguins Under and the Bruins win on the tips and the comments. Kicking myself for not tipping that one honestly. It wasn't until later when I was analyzing Zatkoffs games this season that I realized the Penguins don't give a crap about protecting him. I mean 53 freaking shots allowed from Buffalo and 37 from the Devils? Ugh.
If you followed our OHL betting tip that was another winner at 2.05 odds as Saginaw won 8-4 in a dominant performance.
We've had some people ask why we don't tip overtimes. We have in the past – but very rarely. It's such a high variance play and when it comes to the official tips we generally shy away from those.
However I'm currently at work on some experimental betting systems – one for 1st period hockey, the other for predicting overtimes. If all goes well I may start posting the betting suggestions they come up with from January onwards. I'll see how it goes over the next couple of weeks to round out the year.
It's a busy night in the NHL and I'm curious about quite a few things tonight such as the Oilers and if they can bounce back. Looking forward to chilling tonight with a few beers for an evening of sports and hopefully winning betting tips.
Speaking of – let's get to it:
Leafs vs Sharks Betting Tips:
Being based in Ontario I read a lot about the Leafs in the media – whether I like it or not. But it's nice because it allows me to focus more on their games while avoiding any bias.
One thing that has really stuck out over the past week is their goaltending situation. Bernier going in goal the other night and conceding a crapload just added to that.
This is a team that currently has confidence in the 3-1 Sparks. A LOT of confidence. It's the type of goalie confidence that can actually mean the difference between a win and a loss – so when I woke up this morning I was pretty sure I'd be tipping the Leafs.
I've looked through everything and I'm happy with the odds on the Leafs to win. They're confident and have Sparks in net and are going up against a Sharks team who have struggled lately with just the lone win in December.
It's been just over 4 years since the Leafs last beat the Sharks, but I like them to do the business tonight.
Leafs to win.
Canada: 2.00 Odds at Sports Interaction plus $20 Free.
USA: +100 Odds at 5Dimes.
Everyone Else: 2.00 Odds at Pinnacle Sports.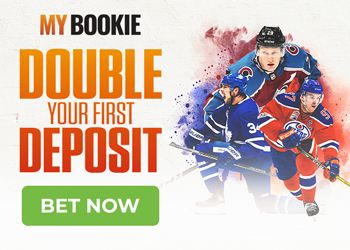 Blackhawks vs Oilers Betting Tips:
These two are usually always good for high scoring games against each other. It's just one of those games where the goals always seem to fly in.
It'll be interesting watching how the Blackhawks play now the Kane streak is broken. You could tell they were trying their best to get him involved as much as possible for that – and it actually worked out for them for the most part.
After being shut out the other night I like the Blackhawks offense to come out firing on all cylinders. The Oilers will hopefully still be on a high after their nice run and should be good for some goals.
Over 5.5 Goals.
Canada: 2.06 Odds at Pinnacle Sports.
USA: +105 Odds at 5Dimes.
Everyone Else: 2.06 Odds at Pinnacle Sports.
Stars vs Flames Betting Tips:
The Flames have had a lot of points over the last couple of weeks – but the majority of them have been at home. Their road form is a bit better – but I think they're going to have a hard time of it against Dallas, who have looked very good at home.
Frolik is out for the Flames which sucks for them but isn't massive.
I'm conflicted for this one. I like the Stars to win and after the previous game the two had I feel like the Stars will be up for this one. However the Over 5.5 is very appealing too. Stars games at home go over the majority of the time, and these two have a wild recent history of goals.
However I'm just not convinced on the Flames on the road. After the way the Stars blew their 3-0 lead last time – I think that's a factor. Stars will tighten up knowing they can't let the Flames back in the game and will be wary of them. I also really liked what I saw from the Stars against Columbus, and am expecting to see another professional performance like that.
I'm going to go for value with this one. Stars -1.5.
Canada: 2.47 Odds at 5Dimes.
USA: +147 Odds at 5Dimes.
Everyone Else: 2.47 Odds at 5Dimes.
$25 risk free bets on player prop, in-game bet and $50 risk free mobile bet. Available for NEW customers only at BetOnline.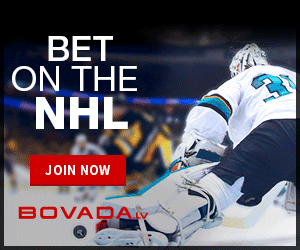 Follow @BetNHL
BetNHL.ca » Tonights Tips »