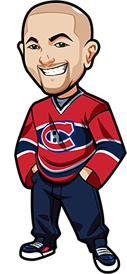 Written by Graeme on Saturday, December 20th, 2014
Follow @BetNHL
A 2-1 night last night.
Or wins were with the Stars and Islanders. The Flames skid continues, and the Stars beat them 2-1. It's going to be interesting to see if Flames can turn things around. That's why I love hockey – it can take just one freaking win and they can turn things around. They play the Canucks tonight which is going to be tricky – and the schedule can play a large part. I mean they have Canucks then Kings, then the 5 day Christmas break where they're returning against the Oilers. You have to wonder if mentally they're thinking "let's ride this out" and then turn it around on the 27th in Edmonton.
Islanders just dominated the Wings and it should have been much more. Our loss was with the Ducks, and things just didn't go their way last night. They outshot the Sens in the first period but went in 2-0 down, and could never recover from that. That one was an oversight from us as honestly we barely talked about Bryzgalov yesterday.
Speaking of the Ducks, someone asked yesterday:
Hey guys, how much of an importance is it in NHL to have an extra day rest? I fancy Ducks tonight but while they had a tough one @Montreal last night Senators were rested.
Like anything in hockey and betting in general – there's so many factors to consider that there's no easy answer. Talking about back to back games for example – you can't just use a statistic for the NHL in general. It's very team dependent. So the first thing you'd need to do is break it down per team. However even breaking it down per team isn't enough – what if they're both road games? Or home games? Or one road, one home?
Then you have to look at their opposition, the results on the first night, and if it makes a difference. Some teams after a tough night where they won will be sluggish the next night. Other teams will be more motivated. You also have to factor in the oppositions schedule, and how much rest they've had and so on. And then when you go up against teams that are on a skid or on a hot streak the form books can go out the window.
Then you have to look at the goalies. Some goalies playing back to back can be great, others not. And this isn't even factoring in possible injuries, returning players, rivalries, etc etc etc.
Oh – and you can calculate all that only to realize for some teams it's just not a factor at all. Or there's another factor that takes precedence – such as a new goalie between the sticks. Betting is fun!
Anyway – there's a ton to consider to get some accurate stats. With no tips over Christmas, I'll take some time to write some articles on that and really go into it. I'll also do some articles to help those who are really looking to get into more serious betting.
Let's get to todays tips:
Kings vs Coyotes Betting Tips:
To say the Kings are complacent would be an understatement. They've been all over the place results wise at the moment. However throughout the season, they've shown to be a strong team at home.
They really shouldn't have any trouble with Arizona. I mean take out the 2 wins over the Oilers, and the last time the Coyotes won was against the Sharks a month ago. The Coyotes actually can match up fairly well with the Kings, but this seems like the type of game the Kings can and will dominate. Take Kings -1.5 at 2.40 odds. Have to like the way they came back against the Blues.
Rangers vs Hurricanes Betting Tips:
The Rangers on this West road trip are killing it. 5-1, 2-0 and 5-2. They've covered the handicap all 3 times and have had a fair bit of rest so -1.5 is appealing at 2.95 odds. Hurricanes DID get the big win over the Leafs. However they've also recorded big wins a few times this season and failed to follow up.
Our only concern is that although they've failed to follow up with back to back wins in the past month, they've always kept the games tight. Tight enough to put us off that handicap. Rangers to win is 1.64 so we'll go with the price of Rangers in regulation instead. 2.05 odds on that one.
Avalanche vs Sabres Betting Tips:
Buffalo at home at 2.05 odds. 'nuff said.
Habs vs Sens Betting Tips:
These two usually have high scoring games. The Senators offense you think would be confident after last night, going up against the Habs who will be wanting to score the goals to make up for their poor showing against the Ducks and get back on track.
Either way, like this one to go Over 5.5. Had a lot of thrillers last season and hoping for more of the same.
$25 risk free bets on player prop, in-game bet and $50 risk free mobile bet. Available for NEW customers only at BetOnline.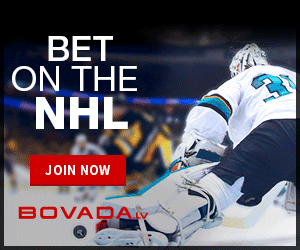 Follow @BetNHL
BetNHL.ca » Tonights Tips »