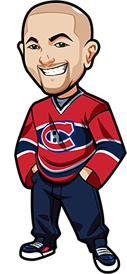 Written by Graeme on Saturday, December 28th, 2013
Follow @BetNHL
Excellent night last night after the Christmas break, as we went 3-0 with the tips.
We had Bruins to win in regulation and they thumped the Senators 5-0. After a quiet 2 periods the Bruins opened up big time with 4 goals in the 3rd. We also had the Jets to beat the Wild and that was quite the thriller – but Winnipeg came out victors in the end. Our final pick was Avalanche/Blackhawks Over 5.5 and Chicago took care of that one for us. The 2nd period wasn't half over before we had won that one.
I didn't have as good a night in the December Dynasty, as I went 1-3! That knocked me off the top spot for the first time in awhile all the way down to 3rd. Interesting night in the Dynasty as most people picked the Leafs, Devils and Flames. The contest is almost over with and it's going to be an interesting last few days. You can see the leaderboard here and we'll be running another one hopefully prior to the Playoffs. We'll also be running a playoffs contest for SURE so be sure to subscribe to us either via Facebook, Twitter or insert your e-mail address below:
Okay, December 28th 2013. The year is almost over! Let's get to tonights NHL Betting tips shall we? Remember you can get the best odds for the games by checking out our NHL Live Betting Odds page.
Also, good luck to Anderson Silva tonight. While Chris Weidman retaining the title would open up a lot of fresh match-ups; I don't want to live in a world where Anderson Silva isn't invincible. I already went through that once with Fedor. Go Silva Go.
Oilers vs Flyers: Over 5.5
Oilers won 2-0 last night for their 3rd shutout of the season. Could this be a reinvigorated Edmonton, focused more on defense and ready to grind out various wins?
Ahahahah. No.
These two played back in November where Philly won 4-2. The Flyers have struggled on the road, where they concede a fair amount of goals. Hopefully Emery plays in net for the Flyers because he has been very poor lately. Either way I like this being a very open game. I could honestly see Edmonton squeaking it, but I see a fair amount of goals and like this one to go over. Check the best odds here.
Blackhawks vs Blues: Over 5.5
Both these teams offenses are on fire at the moment. One look at the Blackhawks vs Avs game last night will tell you that about Chicago. The Blues haven't played since the Christmas break, but prior to that they were banging in at least 2 goals per game, usually 3 goals and hammered Edmonton 6-0 as well as Montreal 5-1.
The prior two games between these two were quite tight with the Blues winning both games 3-2, one in a shootout. But that was back in October and I went back and watched those games and I don't think they have as much bearing here. I like to see this being a very offensively orientated game. Check for the best odds here.
Kings vs Predators: Kings to Win
Going to go with a shorter odds pick here. I'm tempted to go with a longer one like the Kings in regulation – but these two teams always match up really well. Despite that, I still like LA to pick up the win.
They've played previously with Kings winning 2-1 in a shootout, and the Predators winning 4-3. LA had a really good December so far though, and have been rocking it. Nashville on the other hand have been poor. LA should be welcoming back Dustin Brown who pulled a Ronda Rousey by losing 13 freaking pounds in a day. Insane.
I like the Kings to pick up the win here. This is the type of bet where finding the best betting odds are important. Do that here.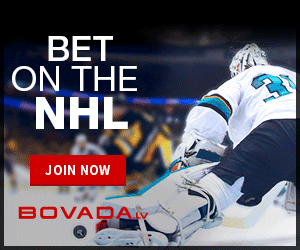 Follow @BetNHL
BetNHL.ca » Tonights Tips »