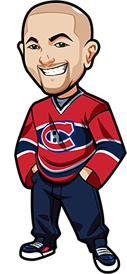 Written by Graeme on Saturday, December 7th, 2013
Follow @BetNHL
An unfortunate 1-2 last night. The over was looking great in the Blackhawks game then their offense just disappeared, putting up just 6 shots in the 2nd and 5 shots in the 3rd. Avalanche got back on track with a tight win over the Flames 3-2 for a winner there.
I haven't updated the Divisional Dynasty today or yesterday. I wish I had a valid excuse – but honestly I got that new Tomb Raider game for the XBox 360 and I've been hooked on that. Brilliant game.
If you are a fan of online casino games and like to play Christmas themed games, be sure to check out ChristmasCasino.net which is a comprehensive guide to all of the Christmas slots and other games available.
It's actually worth checking out just for the promotions – online casinos do a ton of crazy promotions at Christmas time like free spins etc so there's a lot of good chances to win cash with no risk required.
It's Saturday, December 7th 2013 and there's a fair amount of games on board tonight. Penguins vs Bruins will be a good one after their last two tight games and this is the final part of the trilogy for this regular season. We have Toronto vs Ottawa and the Flames vs the Oilers. Man – it's going to be a GOOD night of hockey, that's for sure. I'll try and do some live betting tips on Twitter/Facebook.
Let's get to tonights NHL Betting Tips: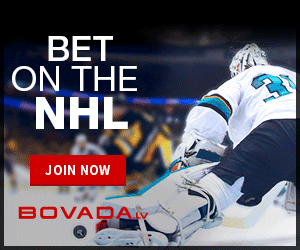 Grand Salami: Over 59.5
We're betting that when you add up all the goals at the end of tonight, there will be 60 or more goals scored. You can bet this at http://www.5Dimes.eu(Need to register to see lines).
There's 11 games. If every game got 5 goals, that's 55 goals. We're looking at a night with a LOT of heated rivalries which usually means lots of offense, lots of penalties, lots of powerplays and lots of goals.
I'm liking the over tonight for goals. With some teams you just never know – Oilers and Flames could go out there and have a 12 goal thriller, or their offense could crap the bed. But with so many games I'm liking at least one or two of the rivalries to help push the over.
Back that at http://www.5Dimes.eu(Need to register to see lines).
Sabres vs Canadiens Betting Tips: Habs -1.5
My Montreal Canadiens are playing some amazing hockey at the moment. This is a big rivalry game, but the Habs dealt with Buffalo easy just a week ago and I like the same to happen here. Buffalo are obviously very poor this season and they're just dreadful on the road. The Habs meanwhile are hot – but it's also the way they're playing. They never gave up against the Devils, and they came back in a massive win over the Bruins.
They're not just playing with confidence they're playing damn good. We're getting 2.15 on the Habs handicap at http://www.5Dimes.eu(Need to register to see lines) which is a nice price.
Red Wings vs Panthers Betting Tips: Red Wings to Win in Regulation
I'm hoping Detroit can take their excellent road form to home. They're a top 3 team on the road this season, but at home I don't even have them ranked in the top 10. Thankfully the Panthers are a bottom 5 road team in my betting system, and I like the Red Wings to handle them here.
I'm tempted to play it safe and go with the Red Wings to win at 1.62 odds – but I like them to carry the momentum from the Devils game into this one, get an early goal and take control from there.
2.00 odds at http://www.5Dimes.eu(Need to register to see lines) plus a $200 bonus on your first deposit – so you can bet with the sportsbooks money! Can't beat that.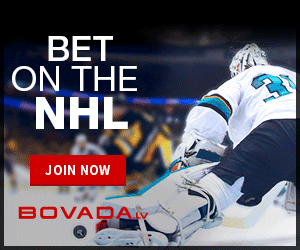 Follow @BetNHL
BetNHL.ca » Tonights Tips »