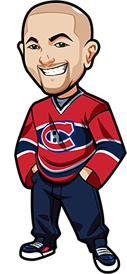 Written by Graeme on Wednesday, March 5th, 2014
Follow @BetNHL
Whew – what a trade deadline. Man, I love trade deadline day. Always seems like teams trading just for the sake of trading, but sometimes you end up on the better end of it as the Habs did.
Everything looked quiet on the Montreal front too. Then we picked up Dubnyk – eh. He's not been great, but having an actual D in front of him might help him regain some confidence. And with Price and his injuries – I felt Budaj just wasn't cutting it, so will be an interesting one. Worth the gamble.
Once 3pm EST hit, I decided to head out for a bit. About 20 minutes later I get a text from Scott "Habs got Vanek!!!". I honestly thought it was a joke but was frantically checking Twitter and yep there it was – what a great pickup, and I am pumped for that.
Even better – me and Scott had a bet on whether Jagr would get traded before the deadline. I said NO and he said YES – now wings and a pitcher are on him next time we go out.
What a great freaking day!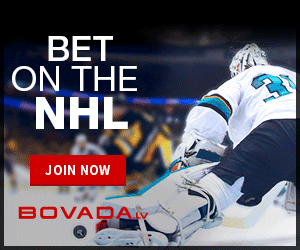 Plus yesterday, we went 2-1 for a nice winning night. The Bruins covered the -1.5 handicap spread and we won the Home Teams -3.5 pick.
Value Bet: Canadiens vs Ducks: Canadiens to Win
Habs have had a lot of close games since the Olympics. 3 of the 4 have went to overtime. The Ducks have picked up two nice wins since being back, against St Louis and Carolina.
The Habs are rated at 2.65 odds here which is nice value, and a price I like. They win often enough here to make it a good play – the signing of Vanek will get the team pumped, while Budaj has a lot more to play for now especially if Price is going to be out in awhile. Ducks just lost Penner in the trade which is a shame for them as he was clicking in his lineup.
I like the price on this one. Habs to win 2.65 odds at Bovada for Americans and http://www.Bet365.com for everyone else..
Capitals vs Flyers: Over 5.5 Goals
The way these two teams play it always makes for goals. Previous results 7-0, 5-4 shootout, 5-2 and 5-4 in overtime. Those are not flukes – these two teams just bring out the best in each others offense, and the worst in each others defense.
I couldn't confirm if Penner was playing tonight although I hope so – always fun to see a new player and how they slot in to a key position.
Either way – I'm going with Over in this one. 1.80 odds below: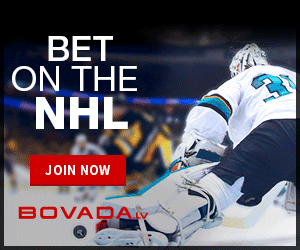 Follow @BetNHL
BetNHL.ca » Tonights Tips »