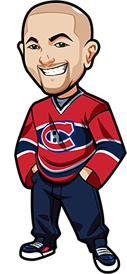 Written by Graeme on Tuesday, January 14th, 2014
Follow @BetNHL
I don't think we've had an easier night since last night when it comes to the Grand Salami! Scott picked Under 22.5 and there was a grand total of 14 goals. Super, super easy night for that one.
We also win with the Jets who destroyed the Coyotes. The only loss was the Hurricanes at home to the Flames in a surprise result as Ramo picked up his first shutout in SIXTY NINE GAMES. Don't you just love hockey?
I'll have to double check but for the December Dynasty I believe all 4 participants in the tiebreaker went 0-5. If so, I'll set up another tiebreaker for them later this week so we can get that all sorted.
Habs vs Blackhawks was a blast, and it was great that Montreal picked up the win. Also if you're ever feeling a little bit tipsy and want to sober up fast, head on over to the Bell Centre for some of their coffee. Holy crap if you threw that on a wall all the paint would peel off. We had 5 beers before the game, and it was like we had nothing after just a few sips of that foul, foul drink.
As is typical for our trips to Montreal, we had to stop at Hooters out on South Shore for a delicious meal: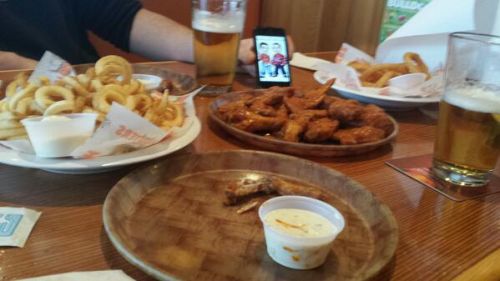 It makes me sad we don't have Hooters in Kingston. Service at those places always sucks but it's worth it for the view, and of course the food.
Alright, it's January 14th, 2014 and a harsh reminder that it's just 9 days until my 33rd birthday. Ugh, so old. Let's get on with the NHL Betting Tips.
I'm not seeing any massive value bets for tonight. Even the Oilers winning – I sort of liked that one, but not at 2.55 odds. Just too low. Shorter odds tips tonight:
Leafs vs Bruins: Bruins to Win in Regulation
Getting a nice price of 1.74 on this one. I'd like to say Toronto raise their game against the Bruins after last season, but that's really not the case. Bruins have beaten them twice rather easily this season, 3-1 at home and 5-2 on the road.
Leafs got the big win over the Devils, and Bruins have had a bit of a rough time of it as late as well. But playing in Boston I really like the Bruins to do the business in regulation.
Back that at http://www.5Dimes.eu(Need to register to see lines).
.
Blues vs Coyotes: Blues to Win in Regulation
These two teams played in November. It was a tough game for the Blues, with the Coyotes winning that one 3-2 in a shootout.
Coyotes ARE a tough road team, but they're on an absolutely brutual run right now. Except for the Flames game January 7th, the last time they won in regulation was December 12th I believe.
I like the Blues to dominate this match. The handicap is appealing but I'm going to play it a bit safer with the Blues to take it in regulation.
Rangers vs Lightning: Rangers to Win
These two teams have faced off twice this season. Tampa won 5-0 and the Rangers won 4-3.
I was tempted to go with the Over 5 goals – but Lundqvist has been a beast as of late, and you never know when he is going to shut a team out or close it down.
Going to go with the Rangers to win this one(including overtime).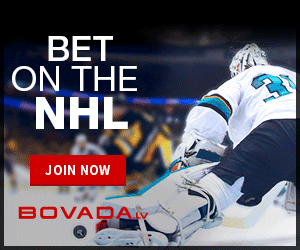 Player Prop: Giroux Over 3 Shots
Scott is the man behind the Player Props, and today he likes Claude Giroux at Over 3 shots on goal.
You can bet that at Carbon Sports.
If you're looking for additional bets, he likes Karlsson over 3 and Weber over 2.5. But the main tip is Giroux.
Follow @BetNHL
BetNHL.ca » Tonights Tips »