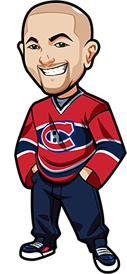 Written by Graeme on Wednesday, January 14th, 2015
Follow @BetNHL
Quite the night of hockey last night. The majority of the favourites won and there was some spectacular scores to boot. The Pittsburgh Penguins decimated the Minnesota Wild 7-2, but the big story was in Winnipeg where the Jets killed the Panthers 8-2 in quite the game. The Predators also picked up a massive win over the Canucks.
Good signs in Carolina, even though the Colorado Avalanche lost. They dropped Varlamov for the first time in forever, and even though Pickard let in 2 the Avs climbed back into the game and almost snuck the win. They seriously need to get rolling at this time of the season.
Ottawa and Dallas had a tremendous game, where Ottawa led 3-1 but then blew it. Dallas scored 4 unanswered goals in the 2nd, then Ottawa scored early in the 3rd period to make for a thrilling end to that game.
There is 4 games on board for Wednesday, January 14th 2015. Bloody hell – is it really halfway through January already? Seems like just last Thursday I was celebrating New Years.
Anyway let's see what we got tonight:
Capitals vs Flyers Betting Tips:
The Capitals are a team you don't mess with at home. Well, at least you don't lately. They have been a beast at home. They're going up against the Flyers who have struggled for the past few weeks, but got a confidence boosting win over the Lightning 2 days ago. These two teams also played just last week, when the Flyers beat the Capitals 3-2 in overtime.
We like the Capitals here. The changes they've made with the lines lately has been great, and we like the addirion of Burakovsky to Ovechkins lines. Backstrom being in there, and you have yourself 3 highly creative players. Seriously – this line could be freaking sick if they can gel well enough come the playoffs.
Take Capitals -1.5.
Unfortunately, that is all for tonight. We really wanted to tip the Leafs to beat the Ducks but we talked ourselves out of it. Too many negative factors when considering the Leafs. We'd also lean towards the Blue Jackets as the Habs seem to love their losing streaks this season, but 2.05 is way too weak for that one.
Here's an enjoyable video for everyone from the warmups of the Laval vs St George LNAH Game yesterday instead.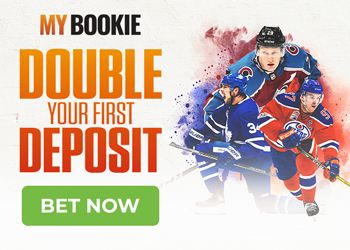 Follow @BetNHL
BetNHL.ca » Tonights Tips »