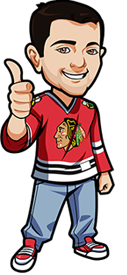 Written by Scott on Friday, January 17th, 2014
Follow @BetNHL
Yet another crazy night of NHL action last night and there we a few unexpected results
The Islanders beat the Lightning, the Kings beat the powerhouse Blues and the Coyotes shutout the Canucks. Those are just some of the unexpected results.
The Canadiens won a crazy goal filled game against the Senators in OT 5-4. These games are a blast to watch thanks to the insane rivalry between these two. Only a bridge separates them so the fans tend to get heated as well. The Winnipeg Jets fired their coach and haven't lost a game since, only 2 in a row but still you have to start somewhere.
Only two games tonight for us: the slumping Washington Capitals vs the streaking Columbus Blue Jackets and the Anaheim Ducks vs the Chicago Blackhawks. The Ducks vs Hawks game is going to be a crazy matchup between the top two teams in the NHL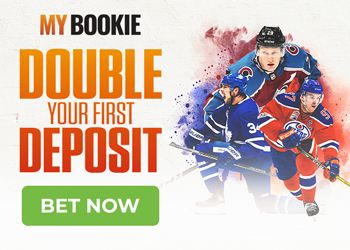 Only one tip for today and here it is:
Grand Salami 11.5: Over
This was a hard night to predict as every night in the NHL is .
In the first game you have a Capitals team that has underachieved all season but can and will score goals each and every night playing a Blue Jackets team who over achieve and are on a 3 game winning streak. It seems like the Jackets deserve to lose the Overachievers tags since they did the same thing last year missing the playoffs on the last day of the season last year.
In the second game we have The Ducks vs Hawks. How can we predict this game? The defending Stanley Cup champs and second place over all versus the First place Ducks who are on a 8 game winning streak.
The Ducks are without both of their goalies and 3 of their top six defensemen. But the Ducks can score goals like crazy so I expect this game to be a great one. It's the second of 3 games between these clubs with the Ducks winning the first one 3-2 in a shootout.
Just a tough night of hockey to predict but both of these games are going to be a blast two watch no matter which you decide to watch.
So head to http://www.Bovada.lv for Americans and http://www.Bodog.eu for everyone else. and bet that the Grand Salami will go over 11.5 goals for 1.90 betting odds
That's it for the tips. For those of you wondering I personally am also betting on the Capitals and the Ducks to win their games. but I bet on every game, every night. Not our official tips but just my opinion.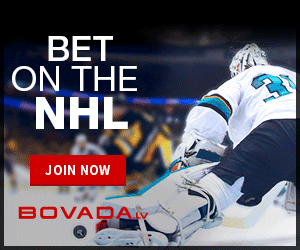 Follow @BetNHL
BetNHL.ca » Tonights Tips »