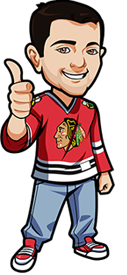 Written by Scott on Friday, January 3rd, 2014
Follow @BetNHL
Well that was a crazy night of NHL action last night with some unexpected results all over the place.
The Islanders beat the Blackhawks in overtime 3-2, the Bruins needed OT to beat the Predators and the Hurricanes beat the Capitals also in OT. Jeff Skinner scored a hat trick in this one.
Some other big games and news to report form last night include; The St. Louis Blues managed to shutout the LA Kings and are now on a 4 game winning streak. The Blue Jackets shutout the Coyotes and in Nathan Horton's first game since signing with the Jackets he managed to score a goal.
4 games are scheduled for us tonight; Blackhawks vs Devils, Rangers vs Penguins, Lightning vs Flames and the Oilers vs Ducks. And one quick look at the games and there appears to be some mismatches but as you all know that anything can happen in the NHL.
Let's get to the NHL Betting Tips for Friday, January 3rd 2013
.
Rangers vs Penguins: Penguins to win in regulation
Good news for Penguins fan as Kris Letang is getting closer to his return. That's all the Penguins need is more help.
The Penguins lost 2-1 to the New Jersey Devils on Tuesday and one thing has been consistent this year and that is that the Penguins rarely go on losing streaks. They are rested and ready to bounce back.
The Rangers are on a 2 game winning streak but those wins came against the Florida Panthers and the Tampa Bay Lightning. The Penguins are a much better team then those two combined.
We are getting great odds for a Pens win in regulation of 1.95 so let's jump all over it
Head to Bovada for Americans and http://www.Bet365.com for everyone else. and bet the Penguins to win in regulation
Oilers vs Ducks: Over 5.5 Goals
The Oilers got pounded last night losing 5-1 to the Sharks and things don't look any brighter for them in tonight's matchup.
The Oilers give up way to many goals to not take advantage of this when they are facing a strong Ducks team. They Oilers managed to keep it close in the last matchup losing 3-2 but they played last night so fatigue will play a role in the outcome of this game
There is no value for a Ducks win at all. Let's take the over 5.5 goals in this game for 1.90 betting odds
Place Over 5.5 Goals in Oilers vs Duck game at Bovada for Americans and http://www.Bet365.com for everyone else.
Lightning vs Flames: Lightning To Win
Although the Lightning have been without their best players Steven Stamkos for almost two months they continue to get the job done and remain close to the top of the Eastern Conference standings. With Stamkos getting close to a return this is only going to boost the team moral of Tampa Bay.
The Flames on the other hand have continued to struggle. They are involved in a three game losing streak and have only managed to score one goal during those three games and that was during their 4-1 loss to the Philadelphia Flyers.
You have to like the Lightning\s chances in this one as they are riding high on not only momentum but also on the news of their team's superstar getting ready to return. The Flames expected to have a bad year and it will continue to get worse. Sorry Calgary fans.
Back the Tampa Bay Lightning to beat the Calgary Flame at http://www.5Dimes.eu for Americans(Need to register to see lines) and and http://www.Bet365.com for everyone else. for 1.74 betting odds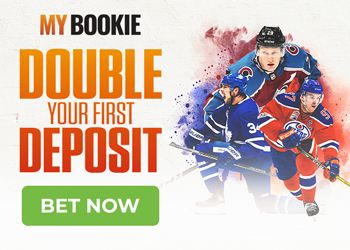 Follow @BetNHL
BetNHL.ca » Tonights Tips »