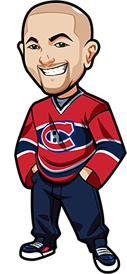 Written by Graeme on Thursday, January 8th, 2015
Follow @BetNHL
We went 0-2 last night with 2 pushes and 2 losses. Both Canadian teams let us down, with the Leafs collapsing against the Capitals. Unbelievable the final score ended up 6-2 in what was a close game despite the score line.
It's a good time to remind you – don't follow us faithfully. I've said it many times before and I'll say it many times again; use our analysis, and others analysis, to make your own picks. We love seeing people in the comments section having a discussion about a bet, or asking us our thoughts etc on bets they're making.
These bad patches happen. I've been betting sports professionally for over 15 years. It's part of sports betting and you just have to learn from it. We go back and analyze every pick, win or lose, after the fact. I do that with every single bet I make – not just hockey. Sometimes it's variance – sometimes it's in hindsight just a bad bet.
And on a fun sidenote – when looking back in retrospect, the worst bets to see are NOT the ones where you made a bad call; it's where you made a good call to the point you'd consider it a "sure thing", it won, and then you sit there sick that you didn't bet much more.
Anyway shit happens – we're still up for the season, and we'll do our best to get out of this hump. I'll update the stats on the site soon – I've had a bunch of stuff going on in the ol personal life as has Scott, and we've not had a chance to sit down and do that yet.
It's January 8th, 2015. Let's get a winning night tonight shall we?
Blackhawks vs Wild Betting Tips:
It's rare that the Blackhawks get shut out, and when they do shut out they often come back big.
We like them to do that tonight, on the road in Minnesota. However as much as we'd like to tip the handicap, their form has also been a bit rocky lately. We'll go with Over 5.5 goals instead at 2.00 odds.
Senators vs Avs Betting Tips:
We'll be backing Varlamov – after that stellar appearance against the Blackhawks, the confidence has to be surging through the Avalanche at the moment. Take Avalanche at 1.76 odds.
That's it for tonight. Sorry about the lateness of the tips today. Things got in the way.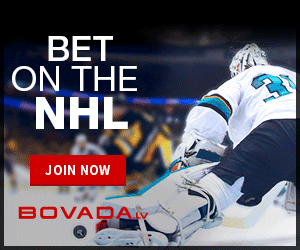 Follow @BetNHL
BetNHL.ca » Tonights Tips » NHL Betting Tips for January 8th, 2015