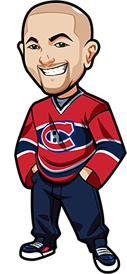 Written by Graeme on Thursday, March 13th, 2014
Follow @BetNHL
Well – it wasn't all bad last night. Thanks to Calgarys 4-0 demolition of Anaheim in the 1st period, I actually got to bed at a decent hour last night rather than having to sweat the late game!
A 1-2 night. I got the Bruins defeating Montreal correct, as they sadly thumped us 4-1. Come back soon Price, come back soon. Unfortunately the Jets blew their 1 goal lead twice against the Canucks before losing in a shootout.
Hopefully some of you went for the 2.15 Over 5.5 price as I mentioned in the Ducks/Flames game. Unfortunately I was on the Ducks in regulation – and man, was that ever just sad to see. But as I said – it was nice at the end of the 1st period being like "Oh well, bed time" and I feel nice and refreshed this morning. Hey – every cloud has a silver lining.
It's Thursday, March 13th 2014 and we've got 7 NHL games on the board tonight.
Blues vs Oilers: Blues -1.5
St Louis always match up very well against the Oilers. In the previous two games in Edmonton, the Blues won 6-0 and 5-2. Now they're at home against Edmonton.
Despite nothing to play for, the Oilers have surprisingly had a lot of fight in them the last few games.
The Blues have had a lot of close games lately. But I just see them dominating the Oilers here. They match up very well and I see them winning by at least a couple.
Back that at Bovada for Americans and http://www.Bet365.com for everyone else. for 2.00 odds.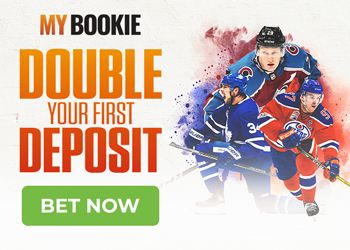 Lightning vs Panthers: Over 5.5
4th game these two are playing this season. Every other game has went over. 7-2 Tampa, 4-3 Tampa and 6-1 Tampa.
Odds on Tampa are quite short – and there's a part of me that could see the Panthers actually winning this game. Pirri has looked solid since joining for Florida, and Tampa have been a bit of a mess lately.
If you're looking for a value bet for the night, Florida at 2.7 odds is okay. I just don't think there is enough value there though considering their 3 previous matchups. I do like it to be competitive and lots of goals – so I'm going with Over 5.5 at http://www.5Dimes.eu for Americans(Need to register to see lines) and and http://www.Bet365.com for everyone else. for 1.95 odds.
Kings vs Leafs: Kings in Regulation
Really like the Kings here. Since the Olympics they've activated "Beast Mode" and are beating every team put in front of them. Of course they've had a relatively easy schedule too with Calgary, Edmonton, Winnipeg and a Prices-less Montreal – but 3 road game wins is still a feat.
Leafs are very up and down at the moment. Despite the 3-1 defeat previously against LA they played really well against them, and were unlucky. But I just have to go with the hot team here. LA look so solid at the moment that you have to bet with them. 1.80 odds for regulation win at http://www.5Dimes.eu for Americans(Need to register to see lines) and and http://www.Bet365.com for everyone else..
.
Follow @BetNHL
BetNHL.ca » Tonights Tips »