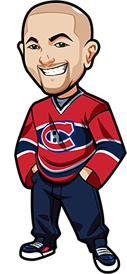 Written by Graeme on Tuesday, March 18th, 2014
Follow @BetNHL
Well Scott is off to Mexico today for a family vacation, so I'll be handling the tips for the next 10 days. Thankfully he left us on a winning note, going 2-0 last night.
The Blues had a nice win over the Jets to cover the -1.5, and the Bruins, as they've did so many times since the Olympics, easily handled the Minnesota Wild to win that one in regulation.
I'd be jealous of Scott – but I'm off to New Orleans at the end of the month for Wrestlemania – so meh, he can have his mango tangos sitting on the beach. I got the better end of that deal!
Hope some of you got on my F1Betting Tips on the weekend. It was a big money weekend, with Nico Rosberg winning the race as we predicted, and Kevin Magnussen getting a podium finish. Recommended there was either an E/W bet or a Top 6 finish and so that was a big payout depending on what you bet. Great start, and I hope to see many of you following those tips. There's e-mail subscription set up over there.
Okay so it's March 18th, 2014 and holy crap is there ever a lot of games tonight. We've got 12 games on board, with a lot of interesting ones. Sabres vs the Flames has the potential to be a really fun one, with both teams pulling off some surprises post-Olympics. Avs in Montreal is of course the big one, while Philly destroyed Pittsburgh twice over the weekend – can they do the same to the Blackhawks?
For Habs vs Avs – no way in hell I'm tipping that. So conflicted.
Going to be a great night of hockey. Let's get to the NHL Betting Tips:
Oilers vs Predators: Oilers to Win
I wonder if this is the first time we've even tipped the Oilers this season. Wouldn't surprise me.
They've played Nashville twice this season, winning 3-0 and 5-1. It's just one of those matchups that seem to work out very well for the Oilers. Both teams are obviously crap this season – but when it comes to playing against each other – the Oilers seem the less crapper team.
Predators have had some nice wins recently, but Edmonton are also looking good. They've had a lot of competitive games against tougher teams, and for the most part have fought well.
With a nice price of 1.90, I like the Oilers tonight to sweep the Predators.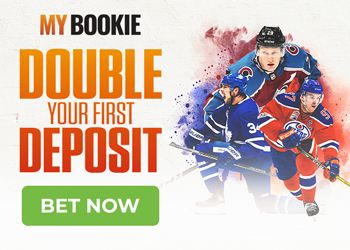 Hurricanes vs Blue Jackets: Blue Jackets to Win In Regulation
1.90 for that price, which you can get at http://www.5Dimes.eu for Americans(Need to register to see lines) and and http://www.Bet365.com for everyone else..
Blue Jackets have been playing some great hockey, while the Hurricanes have been struggling a lot. Columbus at home are always solid, and have picked up some big wins here recently.
I'm going with Columbus to have this one wrapped up by the end of 60, and betting them to win in regulation.
Grand Salami: Over 67.5
12 games on board today, with the bookies setting the line at 67.5, or an average of 5.6 goals per game.
We won with the Under a couple of nights ago, but I like this one to go over. There's a lot of potential for high scoring games – enough games tonight where I'm liking the Over 67.5. There's no set game where I can look at it and say "Yep, that's going over" otherwise I'd pick an individual game for the Over 5.5 But looking across the board, all we need is a couple to go our way and we should be good.
You can bet the Grand Salami Over 67.5 Goals at http://www.5Dimes.eu(Need to register to see lines) for 1.95 odds.
Follow @BetNHL
BetNHL.ca » Tonights Tips »