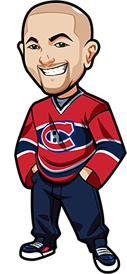 Written by Graeme on Wednesday, March 18th, 2015
Follow @BetNHL
An excellent night of hockey last night as we went 3-0.
What's interesting too is it was a night that was good for the bookies, in terms of NHL. From talking to a couple of them – apparently people were on the Bruins BIG. Bruins to win, Bruins -1.5, Bruins -2.5 – you name it, people had it. And the Sabres thanks to Anders Lindback took them to overtime, and a shootout where Buffalo win.
We had actually floated around the idea of the Sabres win yesterday – the odds were just screaming value bet. Unfortunately we didn't take it – but still, 3-0 is an excellent night.
We had the Sharks vs Jets to go Over 5 goals. Jets did the 5 on their own, and we just needed Sharks to contribute which they did for the over there.
We had the Ottawa Senatords to win and they did it again. We're probably going to blindly bet them at this stage – Andrew Hammond is beyond ridiculous. Is there anything better than a goalie who is hot? It's great seeing that confidence surge through the whole team.
We also had the Habs to beat Florida and what a hilarious game that was – 2 goalless periods, and then a 2nd period with 5 goals in it where the Habs took it to the Panthers. Good stuff.
Tonight is Wednesday, March 18th 2015 and it's a much quiet night for hockey. The Chicago Blackhawks visit New York to take on the Rangers, the LA Kings take on the Ducks and the Blue Jackets visit Edmonton.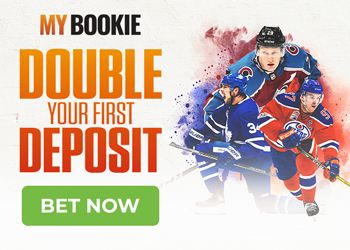 Blackhawks vs Rangers Betting Tips:
This is a tough one – but I'm going to have to go with the Under 5 goals here.
It's tough doing that when you consider who is on offense. But the two teams played 10 days ago and that was an incredibly tight one that went to OT at 0-0. Both teams have among the lowest GAA in the league. The Blackhawks offense is clicking at the moment – but they did just play last night.
I like the Rangers win – but when I look at Rangers to win, I see it in a very tight game. 2-0, that sort of result. So I'll go with Under 5 goals.
Oilers vs Blue Jackets Betting Tips:
Bloody hell – this is a tricky one.
The odds are nice for the Blue Jackets to win. 1.83 odds is a good price. But Oilers are coming into this after finally getting a win – the 4-1 victory over the Leafs. Also notable is how good the power play unit has been for the Oilers lately.
That can be a big thing – if the Oilers have a PP, the confidence is going to surge throughout them and that can help.
But I mean – take out the Leafs result, and you have them on that massive losing streak. Blue Jackets beat them a few days ago, and also picked up the wins over Red Wings and Hurricanes on the road.
The value is razor thin, but Blue Jackets 1.83 is a play. If this was 1.73 for example I'd say stay away.
Might be a good time to use the free bet at http://www.5Dimes.eu for Americans(Need to register to see lines) and and http://www.Bet365.com for everyone else..
Follow @BetNHL
BetNHL.ca » Tonights Tips »