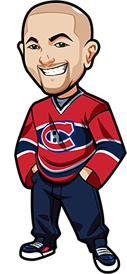 Written by Graeme on Thursday, March 19th, 2015
Follow @BetNHL
Sorry about the delay in tips today. I have the worst excuse – I sat down to watch some YouTube clips with my kids, and one of our cats fell asleep on me. This cat never "cuddles" with anyone so I felt I had to see that out to its conclusion – and the bloody cat stayed there for about 3 hours.
We had another perfect night, going 2-0. March has been a great month for us so far. It's been a tough season with a lot of variance(some of those early Tampa results still burn me), and a few frustrating losses in retrospect(betting against Andrew Hammond in his first few games), but overall it should be yet another profitable season.
Last night we had Rangers vs Blackhawks Under 5 and there was just the 1 goal in that one. We also had the Columbus Blue Jackets to beat the Edmonton Oilers. That one was funny because I was thinking as the game started "Why didn't I tip the over" and so it of course it went over, and then left me with a very stressful shootout to watch. Thankfully the Blue Jackets came up trumps.
Tonight we have a lot of action. 10 games in total. Let's get to it:
Coyotes vs Avalanche Betting Tips:
The Coyotes continue their quest to obtain that #1 draft pick, with just 3 points putting them above Buffalo. They take on the Avalanche tonight in what I'm hoping is going to be your typical Coyotes game for this period of the season – keep it tight, look good, and LOSE.
Next Thursday will see that epic showdown occur too – as the Sabres host the Coyotes. Going to be just mental – players throwing the puck into their own net etc.
Avalanche begin their road trip after a nice long break. They haven't played since Saturday, when they beat the Calgary Flames.
It's hard to see beyond the Avs here. The under is appealing based on the way the Coyotes are playing – but both previous matchups between the two have seen them go over.
Going to go with Avalanche in regulation on this one. 2.00 odds, bet it at http://www.5Dimes.eu for Americans(Need to register to see lines) and and http://www.Bet365.com for everyone else..
Sharks vs Leafs Betting Tips:
You have to hope the Sharks are coming into this one motivated. They've lost the last two games in big ways – 6-2 against the Blackhawks, 5-2 against the Jets.
Leafs are the Leafs. Can they pull the upset? You betcha. But you can't overthink those bets. Sharks SHOULD beat them. They've did it once already this season. And when you're getting 1.95 odds for the Sharks in regulation? You just take it knowing it's +EV.
Although based on the way the Toronto media has been talking about this game, I fully expect Sam Carrick to score a natural hat trick.
Senators vs Bruins Betting Tips:
On the whole "don't overthink it" note we have THE HAMBURGLAR.
Dude is playing stellar, causing his whole team to play stellar. These two have played 4 times this season and every game has been tight. But Senators in every game with Andrew Hammond have looked like a completely different team.
Can he keep it up? Of course not. But you bet a hot goalie until told otherwise. Both Sens wins this season have been won in OT, so let's stick with overtime/shootout for this one at 1.90 odds.
Flames vs Flyers Betting Tips:
Finally I think we have to take the Calgary Flames tonight. They've lost their last two games. Is it time for them to drop down in the standings, and give up that playoff place they've been clinging onto? Possibly. But the Flyers are a poor team, who have been very bad on the road.
Time for the Flames to show what they're made of. I'm scared to tip the Flames on anything but overtime/shootout included these days. So take that, and get them at 1.71 odds.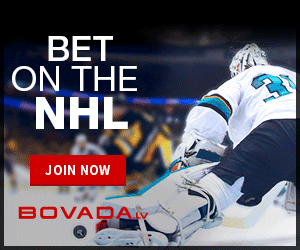 Follow @BetNHL
BetNHL.ca » Tonights Tips »