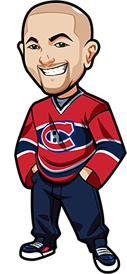 Written by Graeme on Friday, March 21st, 2014
Follow @BetNHL
While it's not something I'll do every day – man, am I glad I trusted my instincts yesterday. Everything was pointing to the Oilers winning but my instincts were saying Buffalo would pull off the "upset". They did that in a nice 3-1 victory for 2.67 odds payout. Nice win.
We also won with the Senators vs Lighting Over 5.5 goals. There were 9 goals total in that one and we had it win by the end of the 2nd period. Nice easy win there. Our loss was with the Habs, who unfortunately fell to the Blue Jackets. Columbus were excellent in that game although it left me wondering where that team was when they played the Hurricanes a couple of days ago.
Still – a nice winning night and that's the main thing. Thank you Buffalo.
.
It's Friday, March 21st and man – another quiet night of NHL. Gotta hate Fridays like this. Still – some interesting games. We've got 4 on the boards. For me the big one is Bruins vs Avs – Colorado have had a lot of solid results post-Olympics, but the Bruins are just absolutely unstoppable at the moment.
Another big game is Rangers vs Blue Jackets. These teams always play tight, and this is a crucial one. Flames also take on the Predators, and the Chicago Blackhawks host the Carolina Hurricanes.
Let's see what I can bring up for NHL Betting Tips with a quiet night such as this:
Bruins vs Avs Betting Tips: Over 5.5 Goals
A rested Boston Bruins take on the Colorado Avalanche after losing 2-0 in their previous game. The Bruins are on a massive run at the moment, although are without Boychuk tonight.
The Boston offense is hot at the moment. Also notable during this run is they've only had one game where they haven't conceded a goal, which was at home against the Caps. They have did a great job of containing teams to 1-2 goals however. The Avs offense meanwhile is also hot, with 4 in regulation against Winnipeg, 3 against the Habs and 4 against Anaheim. All 3 of those games were losses too, so even when they lose, they're firing in the goals.
With 2 hot offenses, I have to go with Over 5.5 goals at a great price of 2.00 at Bovada for Americans and http://www.Bet365.com for everyone else..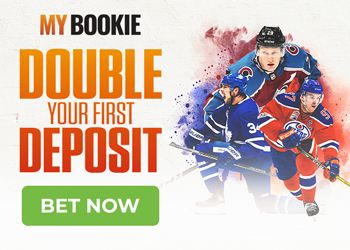 Flames vs Predators Betting Tips: Flames to Win
These two have played twice this season, with a win apiece.
Predators are starting to realize that the Playoffs are just not going to happen for them, and that's going to break their spirit. Calgary meanwhile have already accepted that, are playing pretty decent, in a nice rebuilding phase and giving some youngsters the chance. Tonight will see Kenny Agostino hit the ice – something I've been excited to see since the Iggy trade.
Go with the pressure-free Flames for the win tonight. 1.83 odds at Bovada for Americans and http://www.Bet365.com for everyone else..
That's all I am going to go with tonight. When there's only 4 games, sometimes I feel pressured to bet 3 when I'm not fully comfortable. For the record, I also like the Bruins to win(1.83), Rangers/Jackets has a nice Over 5.5 value at 2.20, and would lean towards Blackhawks in regulation, although Hurricanes look tricky at the moment and there's some life in them from the last two games, so 1.74 odds probably not worth betting.
Have a great Friday night everyone. I'll be back tomorrow.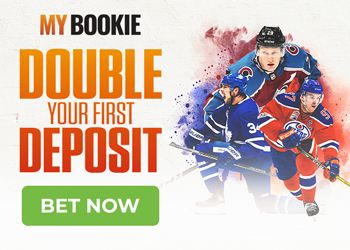 Follow @BetNHL
BetNHL.ca » Tonights Tips »