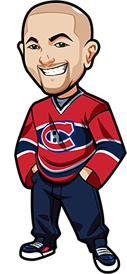 Written by Graeme on Saturday, March 28th, 2015
Follow @BetNHL
So first – a quick note. Myself and Scott are both away next week. Scott's heading to Cuba and I'm heading to Scotland.
We're hoping tips won't be interrupt during that time but it IS possible. There may be days where we only have time to post the tips on social media as well. So be sure to like us on Facebook. We'll try our best to do full write-ups etc but it's going to be tough – especially with the timezone issues and travel and so on.
Second – oh man, I am officially worried about Calgary. Back in January I made MULTIPLE bets with friends where I said they'd make the playoffs. Now? Ugh. It's not just their position – it's the way they are playing. They just look like a team that have pushed, and pushed and can't push any further – they've ran out of steam. Their schedule over the next little while isn't TOO bad though – but it's going to be tricky, and possibly going down to the wire.
A very busy evening night with the NHL. Let's get to it:
Leafs vs Senators Betting Tips:
Over 5.5 goals.
These games are great for going over. You can probably blindly bet them and get value. Now the Senators situation is very tough. Hammond is not looking good – and man, that is sad to see. Anderson is getting close to being back but Driedger is back in the squad and he'll possibly start.
Leafs are the Leafs.
Take Over 5.5 goals at 1.90 odds. And honestly – Leafs at 2.75 have value too with the goalie situation the way it is. I'd personally throw a half unit on that one, regardless of who is in net for Ottawa. The Hammond news has to be morale crushing.
Capitals vs Predators Betting Tips:
You'd think this one would go under based on the recent games the teams have played, however they matched up very well earlier this season in a 7 goal thriller. Predators have a history of that – there are teams they are more likely to go over with. Washington are similar, and always have an offense that can light it up.
The goal line at 5 line is the convincing factor for me. Going to be going with Over 5 goals at 1.80 odds, knowing a push is also highly likely.
Red Wings vs Lightning Betting Tips:
Have to bet the Lightning here. Can't argue against it. Matched up so well with Detroit this season. Red Wings are struggling. Tampa are on a tear although it helps having 50 home games. But 2.05 odds for the Lightning is just too good. Not betting the Lightning here is just a silly move, win or lose.
Other Thoughts:
Coyotes to win is probably an easy value bet at 3.65. Penguins have been so rocky and the Coyotes are on a great 2-0 run. Sure one of them was Buffalo, but the other was the Red Wings. Coyotes +1.5 at 2.00 is really good too.
But the Coyotes obviously leak goals like crazy. Penguins have Malkin back. That's going to bring some intensity to the way they play.
So let's go with Over 5.5 with the expectation that the Coyotes have some fight in them and keep the game close.
Habs in regulation. The motivation is there with a playoff place clinched. 2.00 odds. Panthers give them tight games so it's a bit risky but that extra motivation you'd hope would push the Habs through.
While not a pick – Devils vs Hurricanes makes me think I need to analyze strongly when it is right to blindly bet Over 5 goals dependent on the odds. I understand they have tight games a lot but you're getting 2.15 for Over 5. There has to be a set odd line that will make that +EV.
And finally, the Dallas Stars. 2.40 odds against the Canucks, who they have beaten twice. After the way they were humbled last night, they are surely worth a play as they will be fired up.
$25 risk free bets on player prop, in-game bet and $50 risk free mobile bet. Available for NEW customers only at BetOnline.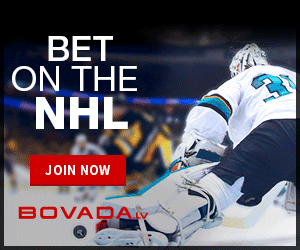 Follow @BetNHL
BetNHL.ca » Tonights Tips »