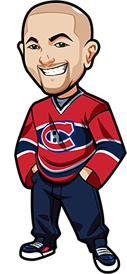 Written by Graeme on Tuesday, May 13th, 2014
Follow @BetNHL
What an awesome night of hockey it was last night….if you were a Habs fan, as I am! Montreal used up a lot of luck at times – but you couldn't ask for a more perfect result as they head to Boston for Game 7. A massive shutout for Price, as the Habs win 4-0.
It was as crazy game full of penalties, but man what a huge win for the Habs. I'd said in the tips yesterday that you had to go with them for value and they showed that last night. Hopefully they can take that to Game 7 and pick up the all important W.
In the other game of the evening, the Ducks exploded on the Kings and won 4-3. They take the series lead 3-2 there. I said if you're going to bet the Ducks, bet them in regulation so that would be a nice [b]2.30 return[/b] if you went with that.
You may have noticed yesterday a slightly new format to the tips. It felt weird providing tips that weren't in relation to the series tips we had offered. We felt it was affecting our thought process slightly – for example if we had the Habs to win the series there was no point tipping them last night, and it was counter productive to tip the Habs if we had the Bruins to win the series.
So for each game from now on we're going to present the odds for winning the game, the odds for Over/Under and then the analysis of each line and our suggestion. Then if anything else stands out such as a prop or additional bet I'll be sure to mention it.
Rangers vs Penguins Betting Tips:

Rangers: 2.40
Penguins: 1.62
Over 5: 1.90
Under 5: 1.90
Odds from http://www.5Dimes.eu(Need to register to see lines)
The pivotal Game 7 between these teams, and wow what a series it has been. If the Rangers lose tonight they can at least go down with their heads held high. They've battled and did an amazing job. They're coming into this one with back to back wins over the Pens in dominating victories.
This is one of those "head vs heart" ones for me. It's Pittsburgh ya know – the Penguins! In a crucial Game 7. How can they lose? They need to bring it. It's one of those things where despite the fact that they've struggled all playoffs you just can't fathom.
But look at the Rangers. They've won in Pittsburgh TWICE, they've won the last TWO games. And they're underdogs at 2.40 odds? Man – how do you not bet them? I'd go with the Rangers to win, knowing you're getting value on the pick regardless of the outcome.
For the Over/Under – for the most part, the games in this series other than Game 1 have been one-sided. But this is a Game 7 so tough to really say. I'd go with the Over 5 goals for that.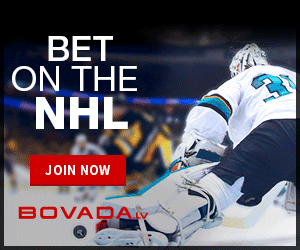 Blackhawks vs Wild Betting Tips:

Blackhawks: 1.80
Wild: 2.05
Over 5: 1.95
Under 5: 1.86
Odds from http://www.5Dimes.eu(Need to register to see lines)
Game 6 in this series, with the Blackhawks leading the series 3-2 and they can wrap it up tonight.
Personally – I think betting on the winner of the game is a no brainer. The Wild have proven to be an absolute BEAST at home. And 2.05 odds? Yeah – have to go with Wild, and Wild in regulation at 2.75 as well I'd be putting money on. Both bets are just dripping in value.
I'd also go with the Over 5 in this one. Chicago have nothing to lose tonight so they'll be doing everything they can to get the goals. Minnesota meanwhile are playing for their survival.
.
Follow @BetNHL
BetNHL.ca » Tonights Tips »