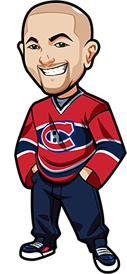 Written by Graeme on Wednesday, May 14th, 2014
Follow @BetNHL
And just like that – the Pittsburgh Penguins are out of the Stanley Cup.
It's no surprise really – they struggled like crazy against the Blue Jackets. But to have a 3-1 series lead and blow it, losing 3 straight with 2 at home? Yikes. Going to be some big changes in the Penguins camp over the break I expect. They just aren't bringing it in the big games.
The Blackhawks also won to go through in their series – which saddened me. Don't get me wrong I love the Hawks – but man, every time I watched the Wild at home I found myself cheering them on. Even when I had a bet on the Avs to win the series and the Cup as well – I was still cheering on the Wild. Their fans were just so ridiculously passionate – the kind of passion you don't often see from most American based teams. They're one of those teams that I'll have a soft spot for the next few years, and hopefully we'll see them next year.
What's on tonight? We have Kings vs Ducks in Game 6 of that insane series, with momentum on the Ducks side. Oh and we only have Game freaking 7 in Boston as my Habs take on the Bruins.
Wow.
Let's get to the NHL Betting Tips – or rather discussion and analysis – for May 14th, 2014:
Bruins vs Habs Betting Tips:
Canadiens to Win: 2.55
Bruins to Win: 1.57
Over 5: 2.05
Under 5: 1.80
Odds taken from http://www.5Dimes.eu(Need to register to see lines)
Granted I'm a Habs fan so I'm into this game more than most – but honestly, this is one of those games I wouldn't recommend betting. It can go either way. Habs have won in Boston, Habs have dominating Boston in a couple of the games in the series – but Boston have also dominated the Habs. Hell – they've dominated the Habs and LOST back in Game 1.
Over/Under is weird too. You have two world class goalies. Both of them can put on the best performances of their lives – yet that still doesn't seem to affect the scoreline.
One of those games where I'd say just watch it and watch the time fly by. I'd probably say there is slight value on the Habs win, as well as Over 5.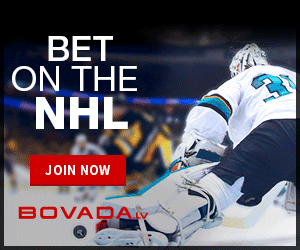 Ducks vs Kings Betting Tips:
Ducks to Win: 2.20
Kings to Win: 1.71
Over 5: 1.9
Under 5: 1.9
Odds from http://www.5Dimes.eu(Need to register to see lines)
Such a tricky and weird series. With momentum on their side, I like the Ducks to win. But Kings have been in this spot before, and turned it around. Personally I don't think there is enough value at 2.20 on the Ducks win. Meanwhile with the Kings – you're basically hoping they forget about the last 3 games and pull off another miracale. And 1.71 odds aren't enough for that.
I'd do an in-regulation bet – you can get Ducks 3.10 and Kings 2.15. I'd go towards Ducks at those odds. You can bet that at http://www.5Dimes.eu(Need to register to see lines).
Now if you don't mind – I'm going to go spend my day with a bottle of fireball whiskey to try and calm my nerves. HABS. HABS. HABS.
Follow @BetNHL
BetNHL.ca » Tonights Tips »